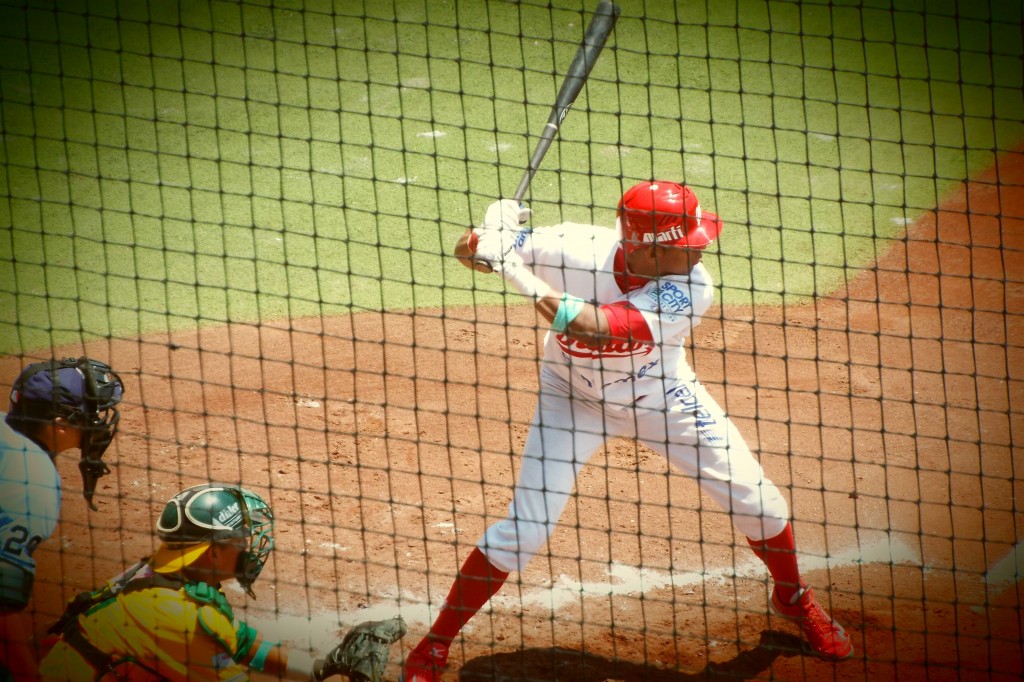 I know that it's blasphemous to talk about any other sport right now other than soccer, but Sunday I went to my first baseball game in Mexico, something I have been hankering for since I moved here. And the game – which when there wasn't a chile y fruta or michelada vendor in front of me I could completely imagine I was at home watching – made me curious about the love of the game here in my adopted country.
Aquí se dice béisbol
Mexico's big baseball influence was of course, the United States. Soldiers who were stationed here from the mid to late 1800s played the game and the North American businessmen who came to Mexico to build the first railroads around the same time started up leagues and teams for their workers.
Lots of places – Sinaloa, Monterrey, Nuevo León and others – all claim to be the place baseball was first played on Mexican soil and it seems to have been popular first in the northern Mexican states (where many local teams played against Southern US teams) and in the Caribbean and Southern Mexico with their influence from baseball-crazed Cuba and other Central American countries.
The sport's popularity has ebbed and flowed over time. In 1904 the Mexican teams established two leagues, the Liga de Verano (Summer League) for amateurs and the Mexican Association of Baseball for semiprofessionals. Charlie Comisky brought the White Sox to play in Mexico in 1906. He came for the good weather and what he thought was a money-making opportunity (charging for exhibition games) but as William Beezley explains in his book, Judas at the Jockey club and Other Episodes of Porfirian Mexico, "The crowds remained small, probably because of the extremely high ticket price of 3.50 a seat. The equivalent of seven pesos was nearly three times the cost of a seat in the sun at the bullring."
In 1925, the Mexican Baseball League was established and continues today as an AAA minor league. Its founding was followed by a surge in excitement over baseball in Mexico, that petered out in the 40s and came back full swing in the late 1950s. According to MLB.com, the renewed interest was in part because of Mexico's Monterrey Little league team winning the 1957 Little League World Series and putting the spotlight back on baseball south of the border.
Those Devilish Defeños
The Diablos, Mexico City's team who were originally called The Reds, got their nickname when they "played like devils" in a 1942 game – coming back from a 13-7 ninth inning to win the game 14-13. The team has won 11 championships since they were founded in 1940 by Salvador Lutteroth and the famous Diablos manager Ernesto Carmona. Their original rival team was the Blues of Veracruz but in later years they have sparred most with Los Tigres of Quintana Roo (the league's current champion), going up against them in various play-offs and championship games.
On Sunday we saw the Diablos play against the Olmecas from Tabasco. The Foro Sol, where they have been playing since 2000, was filled with noisemakers, doughnut vendors, beer hawkers and kids with tiny baseball mitts looking for a fly ball. It reminded me of the many minor league games I've watched the Charleston Riverdogs and the Asheville Tourists play. Although the crowd was small, they were dedicated. The Diablos started out with a run and continued to steadily score in almost every inning, knocking out two home runs, and ended up winning 12 to 7.
There are a handful of things I miss about my home country and summer baseball games is one of them. There is nothing like spending a Sunday summer afternoon watching baseball and having a beer in the sun, but it's even better with salsa music and tacos. The Diablos made have just made my summer.