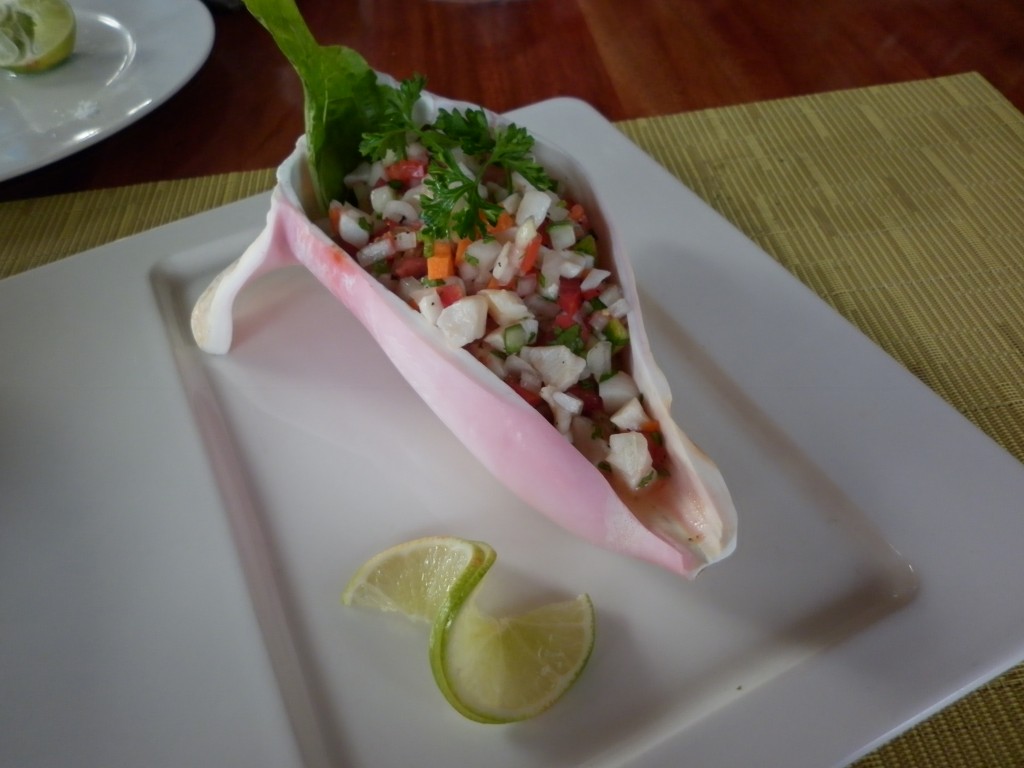 If it's a balmy 80 degrees outside at the El Secreto resort, it's at least 100 degrees in the kitchen. I can feel the sweat pouring down the small of my back, but the kitchen staff, in their uniforms, have to be sweltering. Still they each have a timid smile on their face and are telling me all about Christmas in Belize.
"We eat tamales and cochinita pibil," says Lucia the head chef.
"And we drink lots of beer," laughs Daniel, one of the cooks.
Why don't they eat seafood? "We've eaten seafood our whole life and we're sick of it," they all agree. Hard to imagine in a place so full of grouper, red snapper, lobster and shrimp. They also make a delicious-sounding black fruitcake with stout beer and drink rum eggnog.
This is a team that even if they didn't like each other would have to get over it. Most work 12 days at a time and then go home for three, although those whose families live in San Pedro often go home each night, in the pitch black, down the coast in a water taxi. They work long days and yet seem to keep the smiles on their faces. Lucia started out as a baker but found that she loved "inventing" dishes, so now she has her own little culinary laboratory. They are growing the "tomatoes babies," cilantro and mint, she says, right outside the kitchen and each day fisherman come to the wharf to sell them the days catch — too bad the kitchen crew's not interested.
She fixes me a plate of blackened snapper with tropical fruit chutney and a radish flower on top. It's perfectly sweet and salty, but to finish eating it means I have to stay in the kitchen and I'm afraid one more minute and I might pass out.