I'm personally not a big fan of the anthropology museum or really any place where the rooms go on without end. I get irritated and tired and wanting a drink if I wander around a museum for too long (except the Art Institute of Chicago, I could stay in that place for hours). That said, there are a lot of great Mexico City museums just the right size so you don't want to slit your wrists in the middle of them. Here is my personal list of museums I that I can get through in an hour or less and am happy to go whenever they have a new exhibit.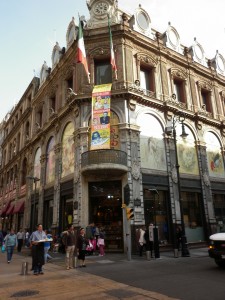 Museo del Estanquillo was Carlos Monsiváis' idea, the famous Mexican writer and activist. He wanted to share his collection of drawings, photographs, miniatures and general tchotchke. That's why it's called Estanquillo, which was the word for general store at the end of the 19th, beginning of the 20th century. The last exhibit I saw there was a retrospective on José Guadalupe Posada for the anniversary of his death. It ranged from political cartoons, to oil paintings to Posada's famous etchings and included miniature shadowboxes by Teresa Nave that represented scenes from early 20th-century life in Mexico. They always seem to be showing something interesting about pop culture in Mexico and it's only two (small) floors.
Entrance Fee: Free
Isabel la Católica 26, Col. Centro
Wednesday to Monday 10am to 6pm
Sometimes contemporary art gets me down. There is so much figuring out to do that in the end I feel about as creative as a pond scum. But when I need a fix of weird and high-minded abstractness I go to the Museo Tamayo. First of all because I think the building is great. It's overflowing with light and has this amazing little seating area on the bottom floor in front of a giant picture window, a favorite resting spot. Secondly because they bring in artists from around the world, all doing crazy stuff, some I like, some that confuses me, but nothing that is ever boring. There's only really three display areas which makes it totally doable in less than an hour and then if you are really feeling energetic, you can hop across the road to the Museum of Modern Art, which is another one of my favorites.
Entrance Fee: 19 pesos
Paseo de la Reforma No. 51 / esq. Gandhi
Tuesday to Sunday 10am to 6pm
As most of you know, I have a small love affair going with my neighborhood,
La Roma, but that's only part of the reason I love El Museo del Objeto del Objeto (MODO) on Colima street. The museum was started by a publicity guru and they have over 10,000 objects from all eras of the country's history. Their exhibit on the Roma and the Condesa neighborhoods was fantastic and included before and after pictures of buildings and houses, an documentary short, old maps, items from shops and a lot more, all succinctly organized in their three floors and easy to take in in an short period of time. Plus they have a great gift shop full of kitschy shit.
Entrance Fee: 40 pesos general admission, 20 pesos students and Roma neighbors with ID
Colima 145, La Roma
Wednesday to Sunday 10 to 6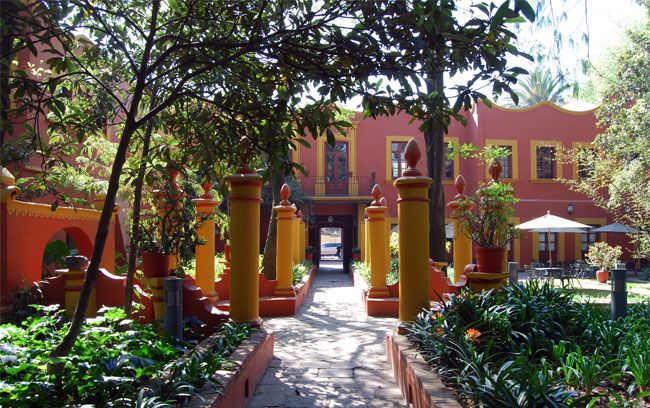 The first time I visited the Fonoteca National was during one of Mexico City's monthly Noche de Museos — and I meant to go somewhere else. But wandering around Coyoacán I found myself at the Fonoteca and intrigued by its mission to preserve Mexico's sound history. The place is a treasure trove of all the sounds of Mexico, from some of its earliest recorded songs and radio shows to concerts of famous of pop stars and a million other audio tidbits. They offer concerts and workshops and have a sound garden that was specially designed by Dutch landscape artist Kees Van Rooij for optimal acoustics. It's actually place where you could spend hours, but this is a choose-your-own-adventure kind of museum.
Francisco Sosa No. 383
Santa Catarina neighborhood in Coyoacán
Monday to Friday: 9am to 7pm
Saturday: 9am to 6pm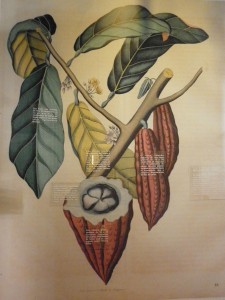 Mucho, Mexico City's chocolate museum is definitely my newest favorite where I will be taking all my chocaholic friends when they come to visit me. Chocolate figurines, chocolate art, ancient botanical drawings of the cocoa plant plus a re-created chocolate-making scene at the entrance. The museum's curation is great, with weird extras like 3D photos seen  through old-timey viewers, a glass specimen jar with one holy cocoa bean sitting in it and an entire room wallpapered in chocolate. I had a Willy Wonka moment. They also have a chocolate shop and cafe where you can try hot chocolate from Oaxaca, Tabasco and Michoacan and buy some incredible chocolate treats. Their website lists upcoming chocolate workshops and this February 14th they are having a great big Valentine's Day chocolate party.
Entrance Fee: 65 pesos
Milán 45 (on the corner with Roma in the Zona Rosa)
Monday to Sunday 11am to 5pm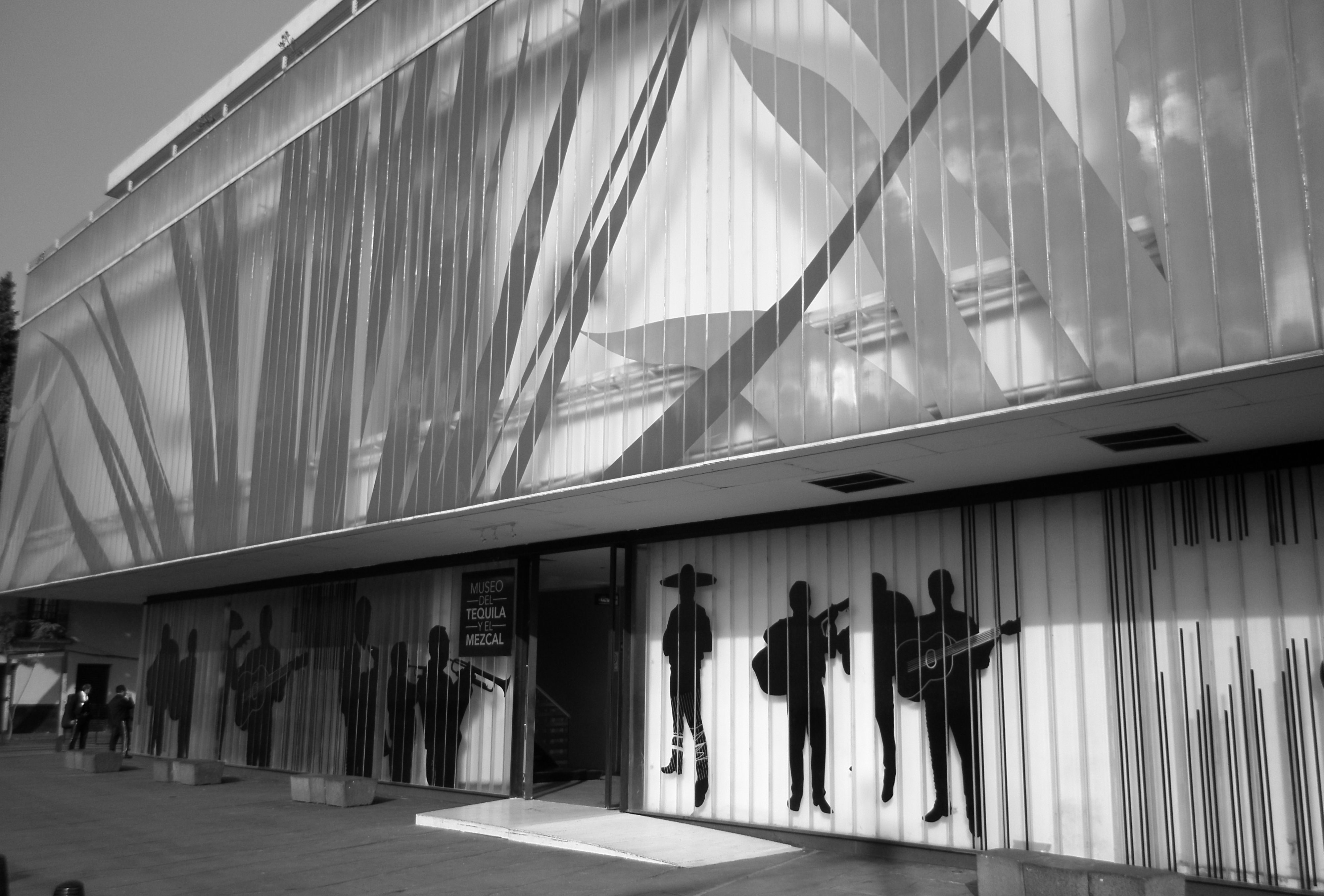 I love the Museo del Tequila y El Mezcal, not just because I like a drink after visiting a museum, but because here you've only got one floor to get through to get to the bar. The museum itself is great, if tiny, with half of the display floor dedicated to mezcal and tequila and half dedicated to mariachi music. This results not only from the infamous pairing of mariachis and booze, but also because it's located on the famous Garibaldi square. Although tamer these days (you can no longer drink in the street there), Garibaldi still fills with mariachi bands late in the afternoon, early evening and is a quintessential Mexico City experience. The cost of your entrance includes a "tasting" which is really only a swallow of museum's own mezcal and tequila complemented with the traditional orange and lime slices and salt with chile. If you want to stay and hang out on their open-air patio (which I recommend) they have over 200 brands of mezcal and tequila for you to try. The bar looks over the plaza and you can enjoy the mariachi music without actually having to  listen to a beat-up trumpet four inches from your face. One final note: They have really good explanation placards that have amazing English translations on them.
Entrance fee: 50 pesos
Plaza Garibaldi, Col. Centro
Sunday to Monday 1 to 10
Thursday, Friday & Saturday 1 to 12am (the barman told me that the patio bar is open until 3am these nights)