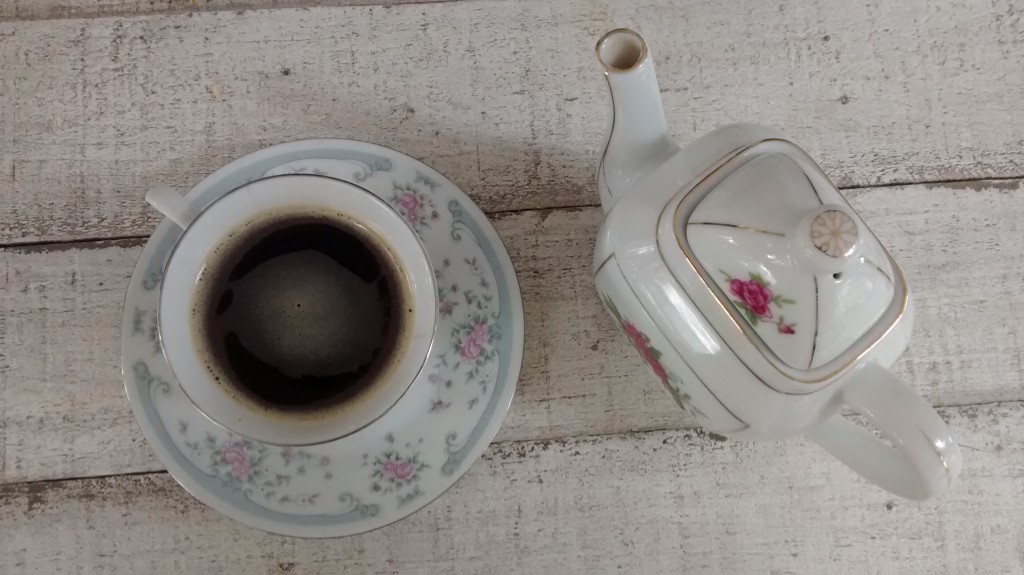 Now that my guide to living in the Roma is in its final stages of editing, I've had several people ask me…. "So what is the best ___ in the Roma?"
I have eaten in so many restaurants, gotten my hair cut at so many salons and meandered through so many boutiques that you might think that much of it became a blur after a while. You'd be right… but there were stand outs.
I thought I would give everyone out there a little preview to what they might find in my guide and talk about some of the "bests" that I've encountered. I'm starting with my favorite meal of the day: Breakfast.
Best Pastry – Panaderia Lvsitana, Valladolid 76
I haven't stickied my fingers at any bakery in the Roma that even compares to this little Portuguese heaven. Brioche, pastel de belem, cornucopias… even the pan de chorizo is stunning. It doesn't look like much from the outside, but it's a treasure trove of deliciousness inside.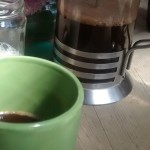 Best Cup of Coffee – Pan Comido, Tonala 99

They make it French press and they make it strong. Refreshing in a neighborhood where I haven't run into that many good cups o' Joe. Second runners up are Cardinal on Cordoba (yes soy milk, no decaf) and the Colombian coffee stand in Mercado Medellin (no soy milk, yes coffee from every region of Mexico).
Best Chilaquiles – Las Tlayudas, San Luis Potosi 13

Ok, so Alex Montes, the owner, is a friend of mine and he's the one who originally told me their chilaquiles were the best in the Roma, but I wouldn't have put them on the list if I hadn't gone and tested out his claim myself. He's got pasilla, morita, verde, rojo, tasajo, cecina, chicken, etc. The list is never ending and I'm telling you, while there are others in the Roma I like (and that I mention a few in the guide), these are number one.
Best expensive breakfast – Lalo, Zacatecas 173
While there were one too many waiters hovering over the community table for my liking, it didn't ruin the food orgasm that was my croque madame. I also like that they fed me as much coffee as I wanted and let me linger over breakfast without being fussy, like some high priced places can be.
Best cheap breakfast – Talcoyo & gordita stand in front of Mercado Medellín
This stand is the one located right by the entrance of the non-food section, in front of the parking lot on the Monterrey side. These ladies have lots of rellenos for quesadillas, perfected condiment-ed tlacoyos and searing hot salsas – the perfect breakfast for under 5 bucks.
Best Outdoor seating – Cachito Mio – Guanajuato 138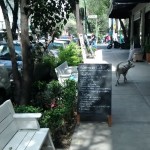 The bench that transforms into a picnic table, neatly tucked beneath a tree, the roving white dog, and the over-the-top friendly owners that make you feel like you've known them all your life, make Cachito my favorite place to sit outside for breakfast. The spinach quiche and organic juice don't hurt either.
Busiest Breakfast stop – Rosetta Panaderia, Colima 166

Rosetta's 10 or so bar stools are in constant rotation all day long. Come for the happening scene and stay for the sweet rolls and the aroma of fresh baked bread drifting from the kitchen. (yes, almond milk!)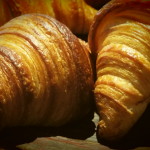 Best fresh baked bread – Delirio, Monterrey 116

I hesitate on this one because I also LOVE the bread at De la Silva bakery (in the Mercado Roma on Querétaro street), but I still choose Delirio as number one because I think it's denser and I like heavy, dense farm-style bread. For something a little lighter, De la Silva is your bakery.
Best Vegan/Vegetarian Breakfast – Pan Comido, Tonala 99

Pan Comido wins another category with their vegan and vegetarian breakfast burritos. I also like that you can order organic eggs for 5p extra and that I can end my breakfast with a warm vegan cookie from their bakery next door.
Best Eggs Benedict – Padam, Veracruz 38

These eggs benedict rocked my world – poached eggs with smoked salmon floating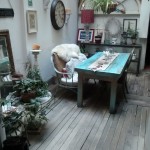 in a sea of béchamel and sprinkled with dill – what more could you want in a breakfast? I also love the long table out front – makes you feel like you're holding court at breakfast.
Best Tamales – Doña Emi, Jalapa 278

I know I am going to get lambasted for this since everyone has their favorite tamales, but Doña Emi never disappoints me and there is always enough filling to balance out the overload of corn masa (combined with the atole for a corn-anary) Lomo and olives are my favorite.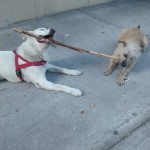 Most Pet friendly – Spice Everywhere – Yucatan 147
I have yet to try out the Spice Everywhere new location for American-style weekend brunch, but I did run in to the owner the other day who spent 15 minutes petting my dogs. She told me that they have a huge patio where you can bring pets and every dog gets a sausage. My mutts have been harassing me to go ever since.
Have some breakfast suggestions? Click on the link at the top of this post and send me a message.