So I think I found my new bbq fix, and it's only a few blocks away from my house. Porco Rosso opened up on the corner of Zacatecas and Orizaba and then almost as quickly was closed down. They just reopened a month ago and as I have been telling everyone, I'm both happy and sad. Happy that it's delicious and sad I didn't start up my own barbeque restaurant years ago when I had the idea (but no more money that I do now).
The wrap up?
Pros:
*picnic-table ambiance
*delicious ribs — crispy on the outside, juicy in the center, they were the star for me
*great pulled pork with bits of fat mixed in for flavor
*magically fried onions (who knows how they make them)
*summery location right on Luis Cabrera park
*Pedro, the uber-friendly owner
*deep-fried Oreos and banana splits for dessert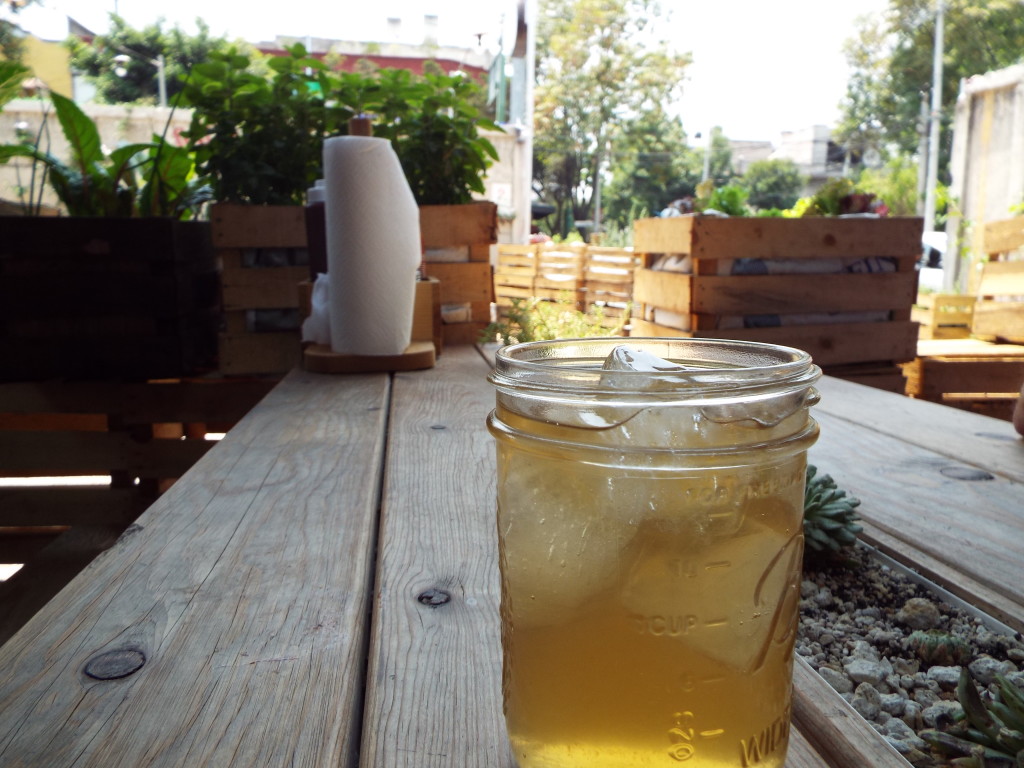 Cons:
*Lemon ice tea — I LOVE sweet tea, but all that lemon makes it more like lemonade.
*confused staff — there was some confusion and delay with our order, the waitress didn't know how to follow them on twitter, the guy working the register couldn't answer our question about the ribs (someone else helped him out), the ordering/picking system needs a little smoothing out… but hopefully they are still just working out the bugs.
*cramped space — they are waiting on a permit to expand into the rest of their lot, once they do it will be much roomier and pleasant, until then it's a little tight on space.
*UPDATE: Now that I have been several times to eat here, I have to admit, everything could be a little hotter for my liking.
As you can see the benefits far outweigh the negatives and in my opinion is better than both Pinche Gringo and Los Po' Boys, the two other barbeque places I have tried in the city.
Got a better place? Send me a comment and I will check it out. Till then I am off to Porco Rosso to get the meat sweats.