For the next installment of my weekly what to do lists, I'm working on the toughest day of the week. Here's my list-in-progress for Mondays in Mexico.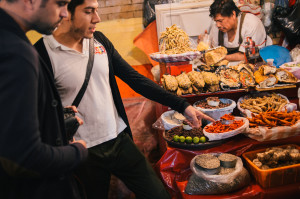 Most museums are closed on Mondays so as a tourist it's a good time to organize an alternative tour (like those from Eat Mexico for exploring street food or Journeys Beyond the Surface for culture and history) or head out to visit one of Federal District's more far-flung attractions (think the floating gardens of Xochimilco or Teotihuacán's massive pyramid).
If you really can't kick the museum craving,  MUCHO (the Chocolate Museum – 11am to 5pm) is open Monday to Sunday … and who doesn't need a little pick-me-up on this first day of the week? Set in a beautifully restored 1909 home in Colonia Juarez, don't miss the chocolate wallpaper, Willy Wonka- style and the kitschy displays of women grinding cacao on a metate. They also have a small cafe below the museum where you can sample different kinds of chocolate from all over Mexico or buy some to take home with you. It also just happens to be one of my list of six Mexico City museums that won't make you want to kill yourself.
Almost every day of the week there is a tianguis, or open-air market going on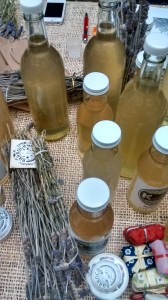 somewhere throughout the city. Here's a list of the markets in the Delegación Benito Juarez for you to take your pick from. On Mondays in the Roma you will find a tiny farmers' market hidden inside the Broka Bistro on Zacatecas street. The market is small (about a half dozen vendors) but you can buy organic wine, farm fresh eggs, veggies, chutneys, kambucha and lots of other prepared foods. I haven't been able to get a good fix on what time it starts, but it's in the afternoon and lasts till about 8pm.
And of course there are all the city's indoor markets where Monday is a big day for buying and selling. Check out the Merced for a sensory overload or the smaller Mi Mercados scattered throughout the city.
It can be a quiet day for eating and drinking since many places are either closed or lock up early. Avoid Reforma and the Centro and head out into a more neighborhood street scenes such as Alvaro Obregón en La Roma, Tamulipas in La Condesa, Hamburgo and Londres in La Zona Rosa or Torres Adalid in La Navarte. Or take in a show, there's lots of local theater for Spanish-speaking audiences.