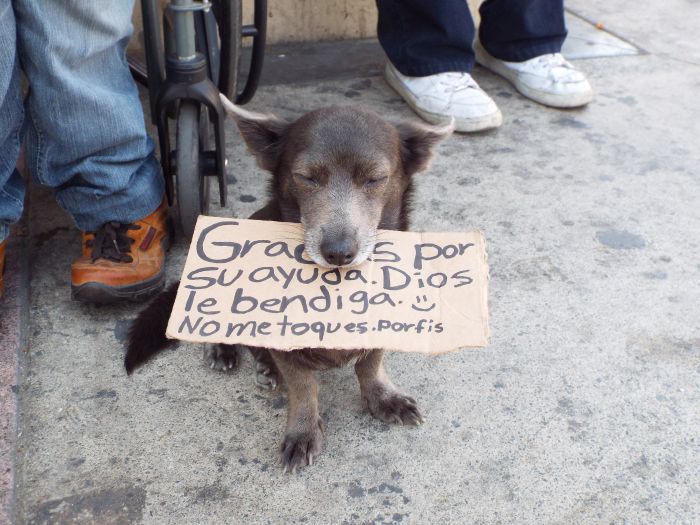 Even I need a break from writing about Mexico City some times and so for the past few weeks we road-tripped through Baja California, enjoying the clean desert air and fish tacos. I wrote random stories down on my yellow note pad, instagrammed my vacation bliss and tried to unplug from all my other technologies.
Tijuana turned out to be one of the more complicated and fascinating places we visited. Landing there, in a world between worlds, was a particular jolt to start off our vacation. It's a border circus, the streets contrastly filled with characters like the visibly inebriated man we saw carrying around a charred, taxidermied bull head and the group of San Diego golfers with matching polos and Titleist hats; immigrants living in limbo and tourists simply passing through.
In the course of a day we saw a one-man rave to the music of a free samples stand outside a Waldos store, a midget singing with a begging dog whose sign read "Thanks for your help. May god bless you. Please don't touch me," hipsters with a pet bunny in a playpen, a guy in a wheelchair being pushed across the Tijuana river bridge with two giant puppies on his lap and a donkey painted as a zebra. We also experienced the eerie walk across the border, spent over an hour looking for the entrance of the Mamut bar and ate some smoked marlin tacos that I will never forget.
Despite the burgeoning culinary scene and exquisite craft beer that have brought hipsters, foodies and high society types to Tijuana, it remains a spontaneously odd and spectacularly bizarre town.
I took a few photos for prosperity and wanted you to see them.