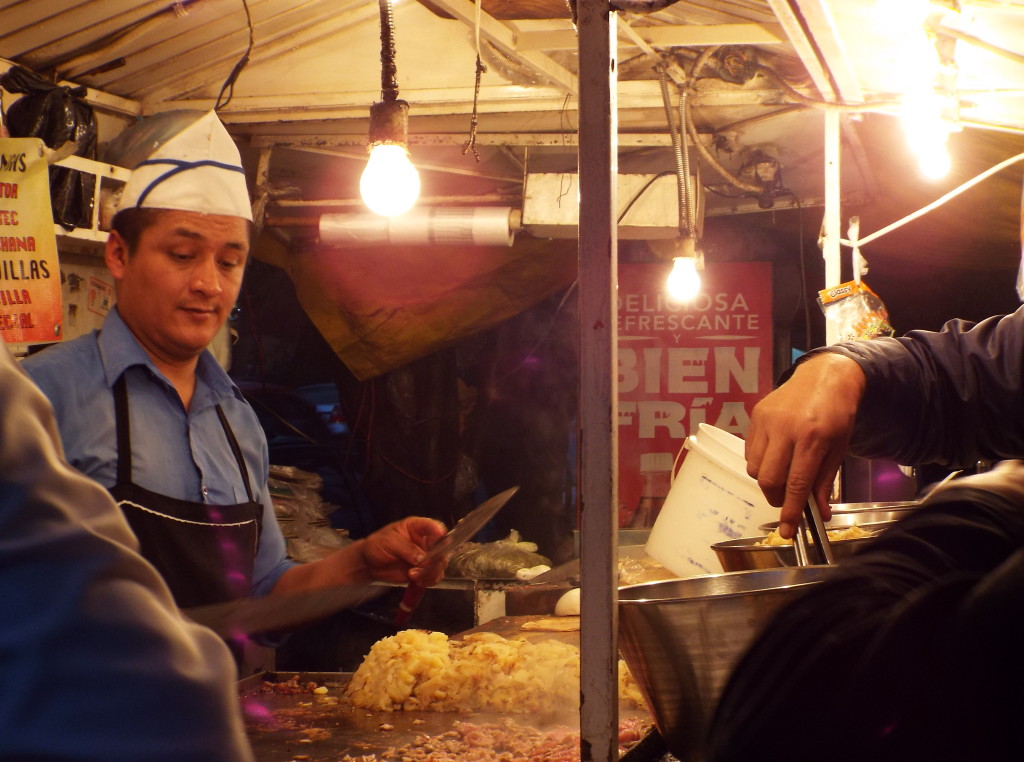 I recently wrote a guest post for Tim Leffel's Cheapest Destinations Blog on how to travel on the cheap in Mexico City. Despite DF's reputation as one of Latin America's most up-and-coming world-class cities, you can still travel here relatively low budget if you know where to stay, how to eat and what to do. Dollars, Euros and Yens are stretching even further these day as the exchange rate drops precipitately and doesn't look to be improving on the Peso side any day soon.
Read the entire article on Cheapest Destinations here, but here is the highlights reel:
Use the Metro — It's not as scary as people think and as long as you avoid rush hour (7am-9am, 7pm-9pm) you won't even have to cram into a car with a bunch of sweaty strangers. Always be aware of your surroundings and watch out for pickpockets, but don't let anybody scare you away from this super cheap and extremely efficient way to get around the city. You can download a map of the metro here. The stations are represented by pictures, so it's not hard to figure out.
Pop for Dinner, Survive on Street Food — Ask any chef in the city and she will tell you that the best food is on the street. There are lots of great options if you want to splurge, but everyday eating must be focused on street stands and markets. Not only will you save money but you will get an authentic taste of Mexico cuisine from regions across the country. When eating on the street or in markets follow the crowds, look for food being made fresh in front of you, LOOK at the stand and see if it seems clean (a location on a major avenue with lots of traffic doesn't immediately make a place unsanitary, we got a lot of avenues and a lot of cars here).
Fancy Hotels are out, Airbnb is in — Airbnb has inundated the city like a blessed rain after a drought. Until a few years ago your options were low-end commercial hotels with each room a depressing palate of muted tans or super high-end luxury options mostly out of reach for regular travelers. There are still a handful of hostels, but the overall value you get from an Airbnb apartment is way better in terms of stretching your budget without having to suffer too much. The most reasonable neighborhoods right now are Centro Histórico, Roma, Juárez (Zona Rosa), San Rafael, Del Valle and Narvarte.
Come for the Culture, Not the Shopping — Unless you are looking for pirated DVDs or sub-par, knock-off clothing in the streets, shopping in Mexico City should not be on your to-do list. Most name brand stores are equally or more expensive (because of import taxes) as what you will find in your home country. There are boutique, artisanal exceptions, the Tráfico Bazar for example is a great alternative market held one weekend a month in Condesa and one in the Roma where you can find all kinds of interesting Mexican-designed products that are worth their prices. There are also a few large craft markets in the city but only buy if you won't be going to the specific regions of the country where the crafts you want originate — talavera is cheaper in Puebla, embroidered cloth in Oaxaca, etc. If the city is the only stop on your Mexican adventure however, go crazy. The La Lagunilla antiques bazar on Sundays is a complete madhouse that can be overwhelming for tourists but it is an awesome chance to buy antique Mexican knick knacks that you may not find anywhere else (again, they aren't bargain basement prices, and you will have to find a way to cart them home)
Don't be a Tourist — This advice covers a lot of issues that you will encounter in the city but it pertains to money as well. If you don't want to get ripped off at the Xochimilco canal rides or on the cost of a vinyl record or IN A TAXI I am begging you to please learn some Spanish. I know it's hard, especially if you have never studied and will never be able to roll your Rs but the fastest way to be taken for a ride (or looked at like an asshole, or be disrespectful, or get your shit stolen) is to speak loudly, in English, constantly and expect everyone around you to understand. Most Mexicans know some English so if you are completely incapable of learning even a few phrases you can still make it, but you will always be treated like a foreigner and in a lot of instances charged like one. Just make an effort. I beg you.
While there are lots of ways to save a buck here remember to soak in the culture and the sights, even if that means the occasional expensive cocktail on a rooftop or a one-on-one private tour through one of the city's neighborhoods. You should never choose extra pesos at the end of your trip for missing out on some of the city's finest attractions.