There are a hundred signs that Mexico City is growing green. Not just green, but local, sustainable, artisan. It's a slow process, but if you look close you will find more and more visions of a greener, more eco-friendly megalopolis.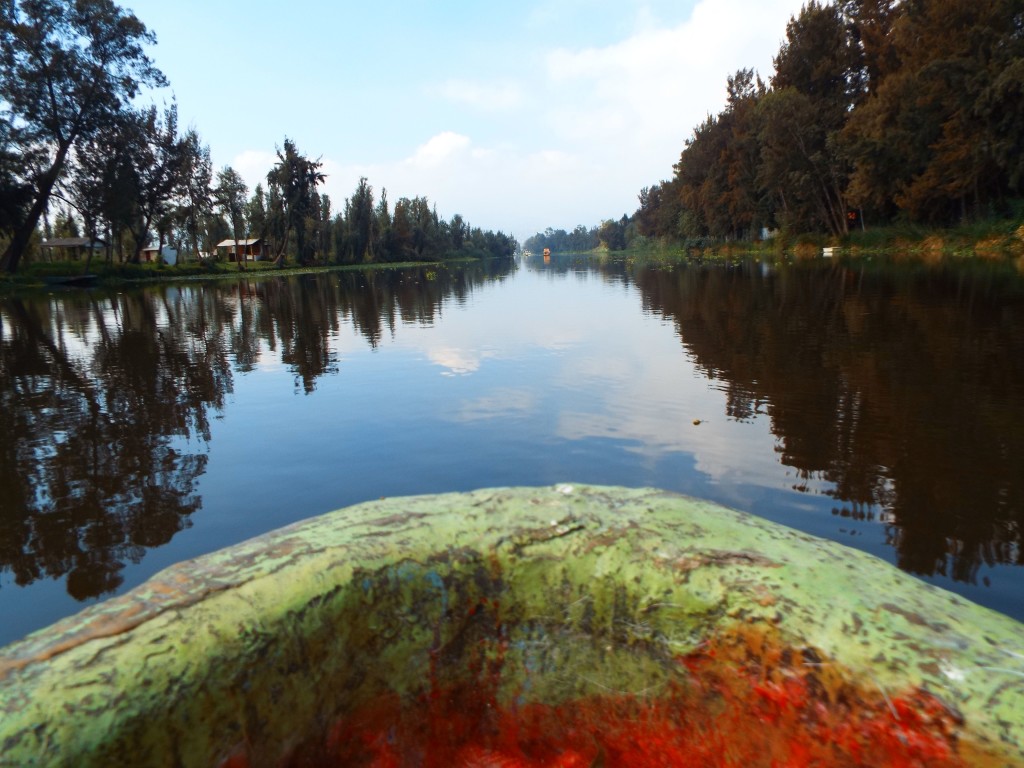 Yolcan: Community-supported agriculture may seem far fetched in such an urban setting, but Mexico City is actually 59% green space when you consider that Xochimilco's canals and the Desierto de los Leones national park are both within city limits. Yolcan is a project working with local farmers both within the canals (part of the chinampas agricultural system, floating gardens developed by the Aztecs hundreds of centuries ago) and outside the city. The organization, besides providing weekly deliveries of locally-sourced, organic produce to residents of the city's central neighborhoods, is also working with local farmers to clean up the canals. They have collaborated with local chinamperos, engineers and scientists to install biofilters in side canals beside production fields and found ecological ways to improve soil health and quality on the islands. Signing up for weekly produce deliveries provides you with a way to both support local, organic agriculture and eat better in the city.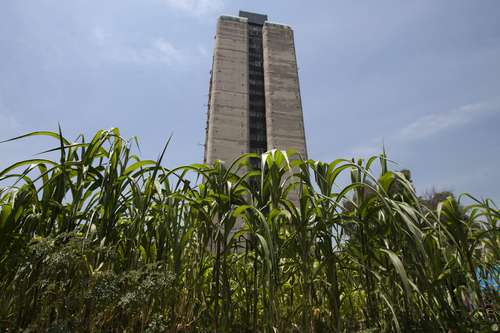 Community Gardens: Silent oases in the middle of the noisy urban landscape, Mexico City has several community gardens that offer classes, a chance to plant and a source of organic produce for local restaurants and neighbors. Colonia Roma Sur's Huerta Roma Verde hosts weekend food fairs, runs a public community gardening program, gives gardening workshops and sells organic worm compost. Huerto Romita, right off of the Colonia Roma's most historic plaza, sells seedlings, hosts urban gardening workshops, and designs and installs home gardens. Ciudad Cultiva runs Huerto Tlatelolco on the site of one of Mexico City's famous and now-destroyed 1970s-era residential complexes in Colonia Tlatelolco. The garden hosts urban agriculture and eco-farming workshops and special weekend workshops on various subjects. They sell their produce to local restaurants and the general public, with a pick-your-own-salad kind of scheme during their hours on Tuesday to Friday from 9 to 5 and Saturday from 10 to 2. You can also pick up compost, worms, seeds and all the other supplies you need to start your own urban garden. They also have a composting project going with local businesses and neighbors.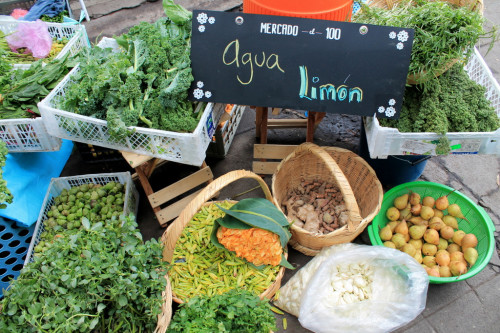 Organic markets: If you want to shop green in the city there are handful of weekly organic outdoor markets worth checking out. The Mercado 100 has two locations, Saturdays in Coyoacan and Sundays in La Roma. The market is a dozen or so stands selling fresh produce, dried grains and beans, honey, chocolate, fish, meat, prepared foods and some household goods like organic cleansers and soap. The organization Tianguis Alternativo Bosque de Agua helps to organize two different organic markets in Mexico City each weekend, one in Colonia del Valle from 9:30 to 3 and one in Colonia Olivar de los Padres from 10 to 3 (both on Sundays). The Mercado Alternativo de Tlalpan has a market on Saturdays (at the Casa de Cultura UAEmx) and Sundays (at the Casa de Cultura Bosque de Tlalpan). During the week you can stop by a handful of organic stores in a few of the city's more upscale neighborhoods: the Amsterdam Market and Orígenes Orgánicos in Colonia Condesa, Origenes Organics in Colonia Roma, La Nave Cosas Ricas in Colonia Roma, and Vegan Ville del Valle (Providencia 201 Local A & B) in Colonia Del Valle.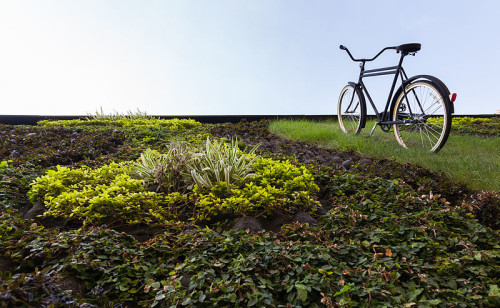 Organizations: Mi barrio Siembra is a local organization that hosts workshops and education initiatives to encourage sustainability and eco-urban projects. Recent activities include an environmental fair, a tour of local homes that are implementing eco-friendly practices and workshops on making natural household projects. The Laboratorio para la Ciudad is a young, vibrant "think tank" type organization that bridges a gap between the public and private sector and presents speakers, runs design contests, shows documentaries and hosts round-tables and conferences about urban design, sustainability, livable cities and urban community projects. Slow Food Mexico supports the international slow food movement through local groups led by volunteers that organize tastings, work to support local producers and run educational campaigns like the recent Save The Hive (#SalvaLaColmena) campaign about the disappearance of bees. They also support organic agriculture. Isla Urbana works with rainwater harvesting systems, Alux de Mexico Gestores Ambientales builds vertical gardens, and Limbo A.C. works on large-scale environmental restoration projects throughout the country. Taller 13, run by local activist Elias Cattan, is a design firm that develops eco-friendly systems of all types for homes, businesses and organizations.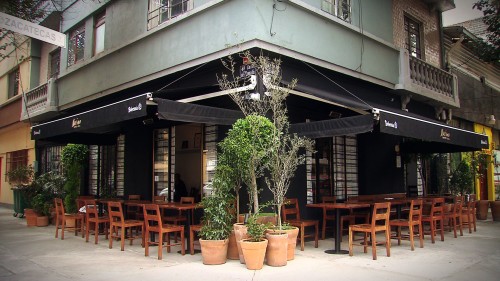 Restaurants: The local food movement is definitely taking off in Mexico City and local chefs are its green foot soldiers. Many big name restaurants are reorganizing the way they source ingredients. Eduardo Garcia of Maximo Bistrot sources almost exclusively from sustainable fisherman and local producers (including Yolcan, mentioned above). Merotoro, the Contra Mar group, and Pujol are also all purchasing from Yolcan and local producers. Most restaurants don't go out of their way to publicize buying organic, but every diner that asks is one more incentive for them to do it. There are also a handful of cafes and other small places like Pan Comido which serves mostly vegetarian and vegan dishes  and the restaurants at both Origenes Organicos stores where most organic items are marked on the menu.
If you want to get involved in the local green movement or just simply eat cleaner in Mexico City there are lots of options. As a generator of culture and influence, the capital and its residents need to lead the charge towards a more sustainable future and a "greener" Mexico. Please shoot me a message if you think there is something important that needs to be on this list, I will be updating it occasionally, so check back soon! Now go save the earth!