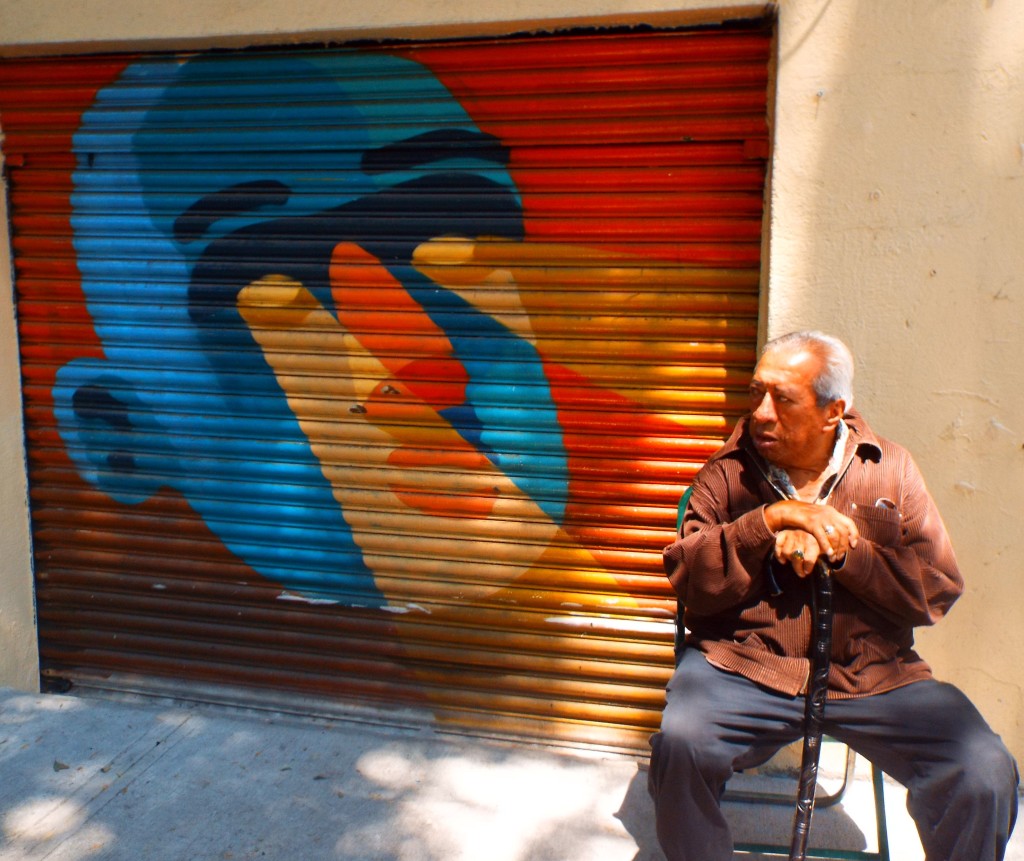 You know a place is getting hip, when suddenly a tour of the most rebellious urban art form — street mural and graffiti — is offered up to tourists at 25 bucks a pop. But there is something to appreciate about Street Art Chilango's homegrown background. Two Mexico City grafitti artists — Alex Revilla and Jenaro de Rosenzweig — got together 4 years ago to try and map the city's growing street art scene (you can still find a version of the map on their website). They started giving informal tours of the art of the Centro Historico and the Roma for those who asked and three years ago formalized their operations to offer a single Saturday tour that meets in the heart of Colonia Roma.
The two founders later created an all-star street art team including local artists, Adrik Noble and Frank Muñoz and Street Art Chilango started working with local business owners to decorate the hood. Their pieces are all over the neighborhood and figure strongly in the tour. Often times folks reach out to them for a concept that they have in mind and a blank wall to offer. The team also approaches building owners with their own ideas and try to sell them on the beauty (and benefits) of their craft.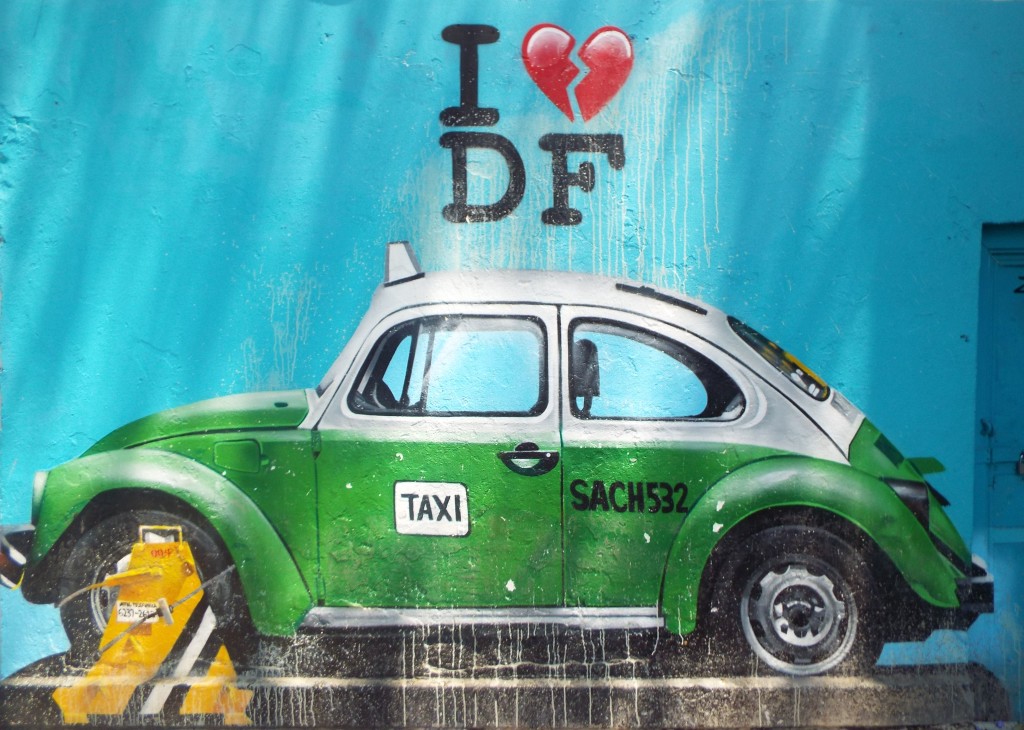 Street art is a multilayered and complicated artistic expression, with muralists and taggers, letter writers and graphic designers all carrying around beef with each other — tagging over each other's art, claiming territory, branding certain individuals as sell-outs to the man. But when you practice an art as ephemeral as street art, you tend roll with the punches.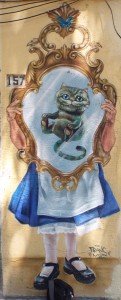 Abril, our tour guide for the morning, between bites of apple and the strategically placed profanity, took us on a route that snaked its way around the Roma and offered up samples of street murals, tags, wheatpaste paper images and stencils. We saw pieces by big names in Mexican street art (The futurist face of Smithe's work on Alvaro Obregon) and the minimalist meanderings of Wolfgang Lugmair, on San Luis Potosí street. We learned about the crews that run the Mexico City urban art scene and heard about one particular nuisance tagger in the neighborhood named Defek who is artistically pissing all over the Roma.
Despite my allegiance to my incredible neighborhood, I found myself hankering for some of the street murals in the Centro. Unfortunately Street Art Chilango no longer offers tours there due to some artist beef. There were also a few of my neighborhood favorites that I would have liked to be included, like the trumpet player on Tepeji street (decidedly way outside of the route we took).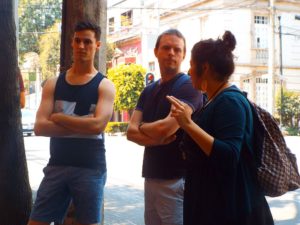 Regardless, the tour felt like a well-rounded, if abbreviated, intro to Mexico City street art (there's so much info, where do you start really?) and Abril was well versed in the history of the artists we saw, their preferred mediums, how their styles have evolved and where they are now. It's an alternative face of the city that once you start seeing you won't be able to stop.
To take a tour, send them an email or just show up at the corner of Alvaro Obregon and Orizaba street next to the newspaper stand with #streetartchilango hashtag painted on the side at 11:30am on Saturday mornings.