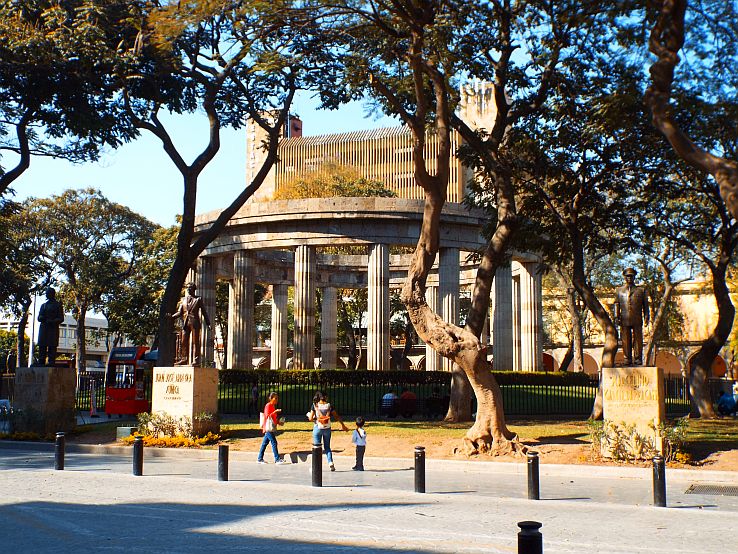 I am die-hard Mexico City, as you, my dear readers, know all too well. For me no other city in the world compares. That said, I am game to explore some other, lesser-known-to-me cities in Mexico and am starting to make the rounds. Guadalajara has been calling my name for awhile now. Originally I was tempted by rumors of its public transportation system (more lines opening soon) and their bike share program (started in 2014), both things which to me portend urbanism, something I can dig into.
Neighborhoods
On my recent visit I found the city to be less urban than I thought but then I learned a little bit of its back story and things started to fall into place. For instance, that Guadalajara is actually composed of five different delegaciones (originally separate towns) each with its own central plaza, main church, etc. which is why it feels a little sprawly and lacking a solid center. The city is also very much built for vehicles, despite the good public transportation system that will take you most anywhere (I am talking buses and metro buses now).
There are a couple of neighborhoods that felt more like a city than the others. The streets on either side of Chapultepec Sur (Americana and Obrera neighborhoods) as well as on either side of Hidalgo y Costilla up to Federalismo are showing signs of artsy gentrification — elaborate street graffiti, tattoo parlors, skate shops, craft beer bars, upscale modern Mexican cuisine. AND, despite what some locals were telling me about the neighborhood around the San Juan de Dios market ("dirty, poor and dangerous") I would say that after the areas that I just mentioned get buzzing, the money will move there — its buildings are lovely and historic (if wanting for investment and upkeep) and it's a compact area with a lot of old-school charm. Poor, dirty and dangerous were what people thought of Mexico City's Centro Historico for years. Look at it now.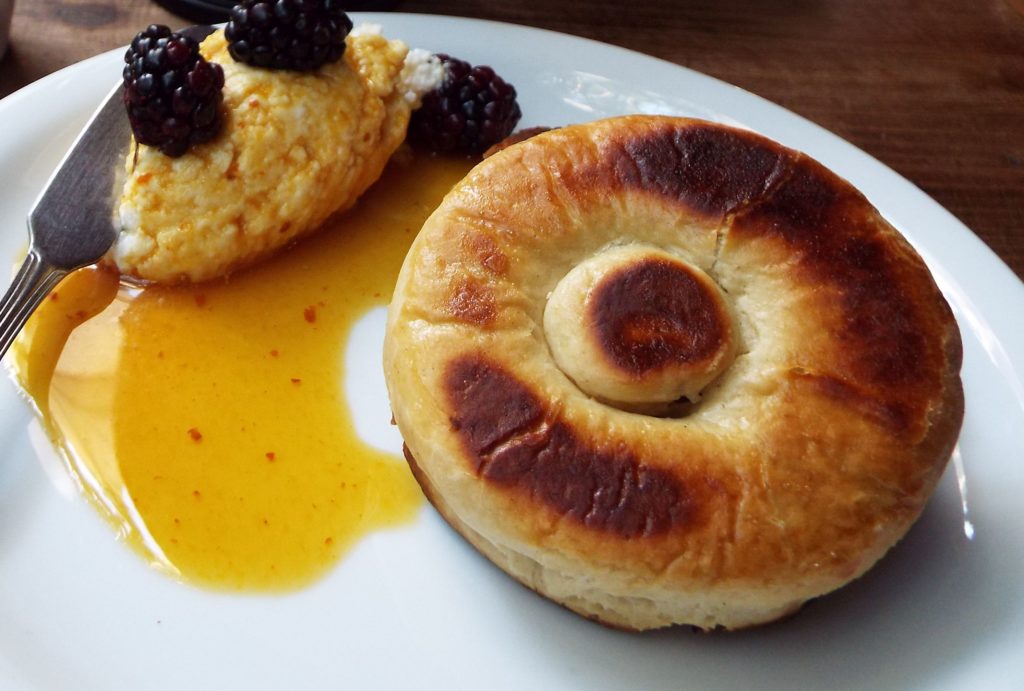 Food & Drink
What impressed me most about Guadalajara a hundred times over was the food. Incredible food. Unpretentious food — despite the fact that the Tapatios tell me that "in Guadalajara people wear heels to the grocery store."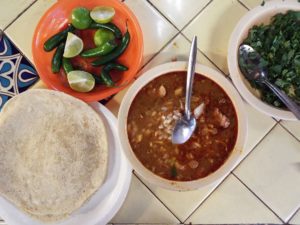 Alcalde: A laid-back luxury diner with a Norwegian furniture vibe. The young chef, Paco Ruano, is a fast-rising Guadalajara food star and the menu is filled with these incredible riffs on Mexican food infused with international techniques. Things come out so pretty you won't want to eat them. The only disappointment is that there is the lack of local craft beer on the menu, they've got some deal with the Minerva company and so don't offer other brands.
Hueso: A Guadalajara stand-by at this point, the place is still excellent after 10 years running. The dining is family-style at a long table that runs through the middle of the restaurant, surrounded by the bleached-white bones of thousands of animals. The chef's menu is this 8-course over-the-top smorgasbord that doesn't ease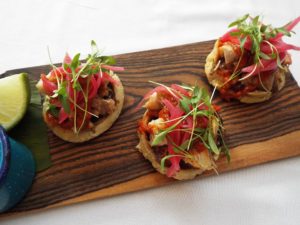 you from one dish to the next but slams you against the wall with flavor.
Res Publica: Ambiance isn't everything, but it sure does make a hell of a difference sometimes. Res Publica has some incredibly tender steaks and chops, cooked to perfection with a limited, but nice (and nicely priced) wine list and is set up like a backyard BBQ on the deck of your hip, moneyed friend's place. The crowd is a mix of insulated puffy vests, North Face gear and cuffed jeans.
Anita Li: Oddly enough, kitschy beachy backgrounds, crossword puzzle wall art, and chalk drawings blend seamlessly with marque lighting and mafia-style booths in the back. The menu is a fusion of pan-Asian dishes and local ingredients. They had some really choice local beer brands including Ventura and Loba.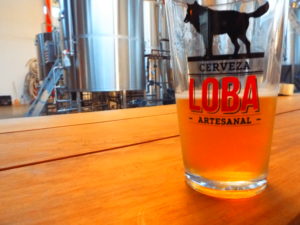 Pa'l Real: My friend Anais, the coffee freak, said she wanted to have breakfast there everyday. They have about a million coffee preparations and delicious beans from all over Mexico. Plus the space is wood-covered and cozy and the breakfasts delectable: biscuits, chilaquiles, fruit bowls, french toast, fresh requesón cheese.
El Grillo: A tiny outdoor pub with a craft beer list a mile long. Every style has at least a few options from Guadalajara and the prices range from 2.5-8 bucks on average.
Mercado San Juan de Dios: I got some funny looks from my cabbie about heading to the market, but I just don't think you can get to know a city without knowing its market. This one is HUGE, two floors with dozens of food stalls. Many sell Jalisco staples — tortas ahogadas, carne en su jugo, birria — and there are a handful more that sell seafood (they are closer to the ocean than Mexico City, but I hear the seafood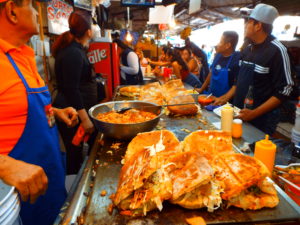 comes to us first then goes back out to the rest of the country so beware) and a lot selling Japanese food (there has been a Japanese community in Guadalajara since the 1940s).
Next trip I am hitting up Pigalle Bar, El Patio and the Loba brewing's new Brew Pub and restaurant opening June 2017.
Attractions
I found the architecture a hodge-podge of styles without much consistency, but there are a handful of beautiful buildings to appreciate. Known for tequila and mariachis, El Patio is famous for it's all-female mariachi groups and less than an hour outside of the city you spend the day in Tequila, home of… you guessed… tequila. Also nearby are the Guachimontones ruins famous for their stepped, circular pyramid. This is a nice list of some of the city's most worthy monuments and historic buildings including the oldest hospital in the Americas, complete with Orozco murals. ON my next trip I have to check out the Tonalá tianguis.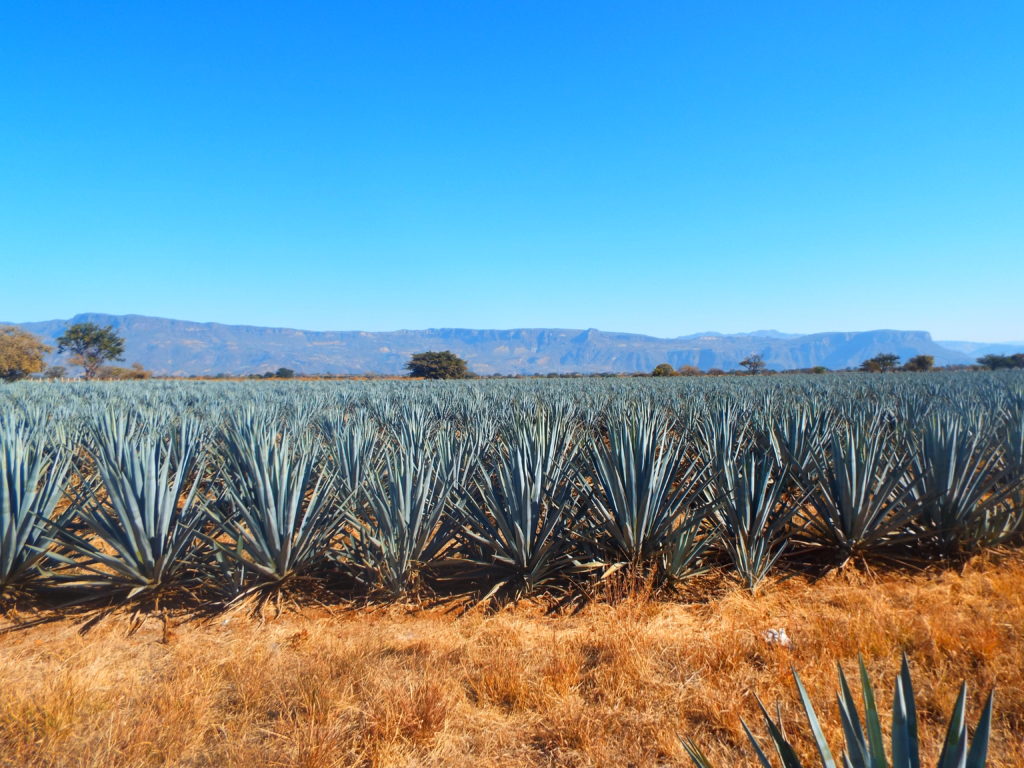 Getting there: Guadalajara is only 6 hours from CDMX, making it about an hour flight. Airline tickets average from 50-100 bucks (with most being around 75usd). Bus tickets will run you from 800- 1500 pesos depending on how long and at what luxury level you want your ride to be. This last trip I did Blah Blah car one way and it was about 20bucks (so around 40usd round trip). You have decide whether you want to talk to strangers for 6 hours, ride on a bus for 6 hours or spend a little more and take a flight.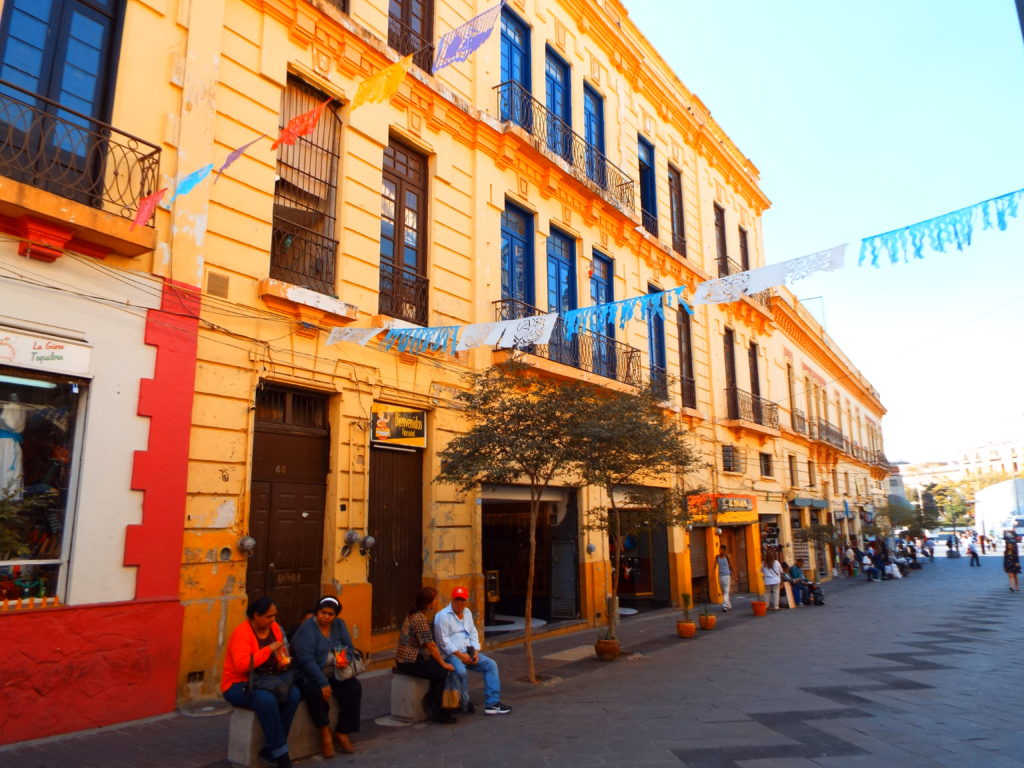 Staying there: There are few high-end hotels there including Villa Ganz, The Quinta Real Guadalajara, the Casa Fayette or the Westin. Casa Fayette and Villa Ganz are in neighborhoods I like where you can get around walking relatively easily. On the other hand, there are lots of Airbnbs to chose from and a bunch of mid-range hotels in those same neighborhoods that I can't vouch for. I see lots of trips to Guadalajara in my future though, so keep checking in for updates!
Want to know where else my wandering has taken me outside of Mexico City? Check out Troncones: Beach Life, A Trip To Puebla, and photos of Tijuana.