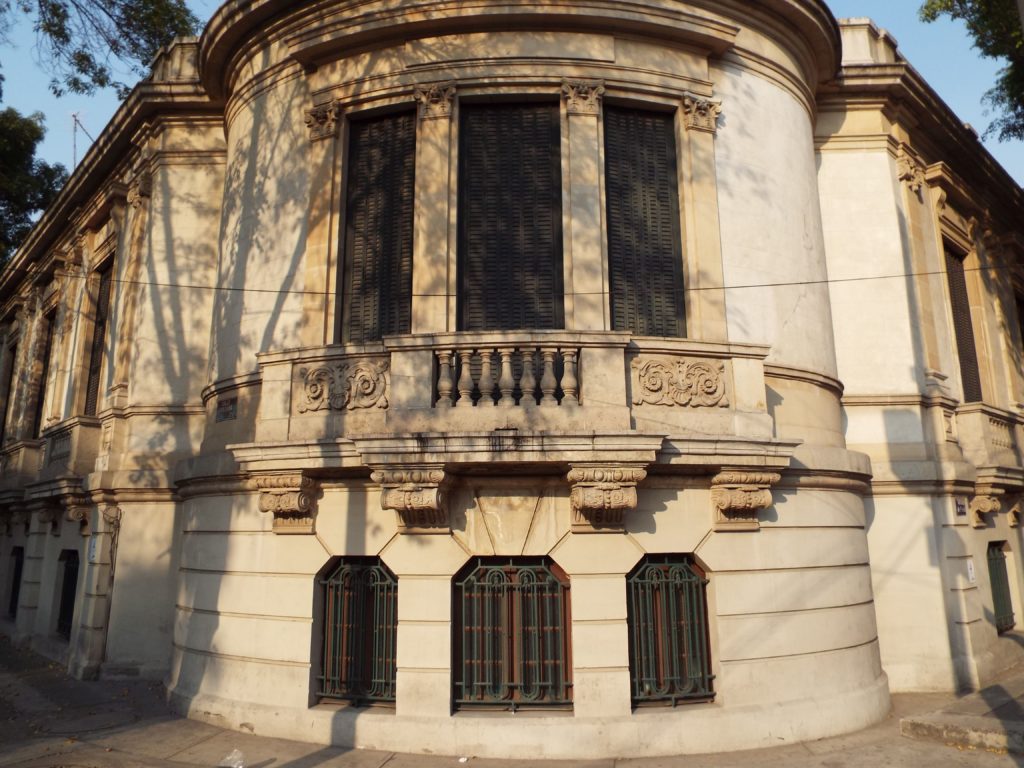 When a friend forwarded this article to me about a woman who started organizing tours of the trailblazing women of Paris, I started to think about my own city and in particular Colonia Roma. This neighborhood has a past full of female artists, writers, photographers and revolutionaries and today's Colonia Roma is awash with great female chefs, restaurateurs, artists, urbanists and activists.  In a world that doesn't give women their due, it's important to recognize the incredible contributions of Roma's women.
Maria Conesa, also known as the "Gatita Blanca" (the White Kitten) was one of Mexico's foremost Vaudeville stars and was known for her incredible acting, singing and dancing, as well as catching the eye of many a famous Mexican leader including revolutionary Pancho Villa. She made her professional debut in Mexico City in 1907 at the young age of 15 and traveled throughout the country in a career that spanned decades, performing in the country's greatest theaters. An unwed mother, the survivor of an assassination attempt, the girlfriend of a gangster, and the owner of a complex of houses on Monterrey street (that are still there, albeit in poor condition), Maria was quite an unusual figure in her own time.
In the 1910s and 20s, some of Mexico's most tumultuous years, Concepción Acevedo, a local nun who lived in the Roma was accused of and imprisoned for conspiring to assassinate Alvero Obregón. She had a supposed connection to José de León Toral, Obregón's killer, although proof her involvement was never confirmed. She was tortured and imprisoned on the penal colony of Las Islas Marias off the coast of Nayarit but was freed in 1940 and returned to Mexico City where she went on to become a religious activist that spoke out against religious persecution throughout the country until her death in 1978.
Three very important foreign-born female artists radiated around the Roma starting in the 1940s. Kati Horna was the first to arrive in 1939. She was a Hungarian-born photojournalist whose work chronicled forgotten sectors of society. She took photos for the Republicans during fascist Spain and recorded the lives of everyday Mexicans once she fled to Mexico to escape the Nazi invasion of France. She was introduced to the Surrealist movement in the 1930s in Paris and much of her work deals in superimposition of images, photo collages, and photomontage — tweaking the reality that she saw around her.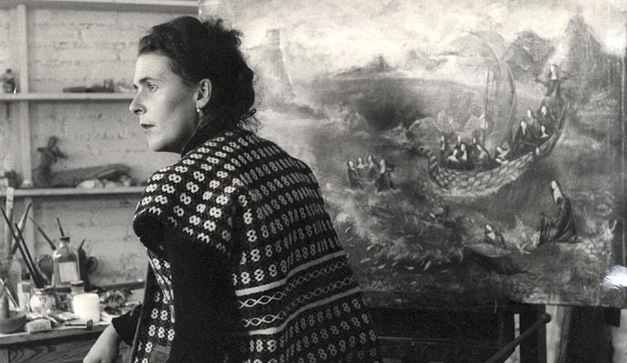 Horna's very good friend Leonora Carrington arrived in Mexico in 1942. Carrington, originally from Lancashire, England would become one of the most influential female surrealist painters in history. Her work is scattered throughout Mexico and Mexico City, you will stumble upon it in hacienda gardens in Jalisco and along Reforma Avenue. Carrington's work is littered with half-animal/half-humans, mystical settings and dreamlike imagery, and particularly focused on the inner world of women as individuals and intellectuals. Carrington's life in the Roma very much revolved around her children and her two bosom buddies, Horna and Remedios Varo.
Possibly the only female surrealist painter more famous than Carrington was Remedios Varo. She had a long history of commercial work — spending years drawing publicity for drug companies and even a few in Venezuela documenting flora and fauna — until she found the freedom later in life to focus solely on her art. Most historians agree that her most productive period as an artist were her years in Mexico until her death in 1963. Her work is extremely meticulous and detailed, masterfully depicting scenes of longing, invention and self-discovery.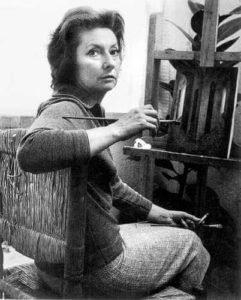 These three women were inseparable friends. Carrington had her wedding on Horna's patio around the octagon fountain Horna had built to remind her of her home country Hungary. Varo and her husband at the time, Jean Nicolle, lived with Horna and her husband when they first arrived in Colonia Roma. The women's houses were within blocks of each other, as well as within blocks of Walter Gruen's (who would become Varo's husband in 1952) popular record shop Sala Margolin where the latest vinyl records could be found from around the world. They spent their days going from house to house, collaborating, talking about ideas, sharing their lives and influencing each other's work.
A few years after the arrival of this group of artist refugees, another famous woman arrived in Roma in 1949. Joan Vollmer, with her yet-to-be famous beatnik writer husband William S. Burroughs, came hoping to escape their troubled life in the United States. Vollmer and Burroughs' life together was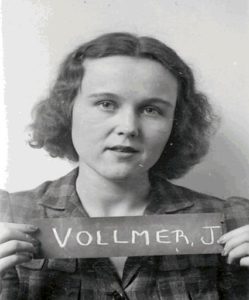 tumultuous. Both were heavy drug users and often in trouble with law, finding themselves in and out of hospitals and jails from the time they became a couple in 1945. By 1951 Joan would be dead, shot by Burroughs above a bar on Monterrey Avenue during a game of "William Tell," but in the years between their arrival and her death she passed her time in their Orizaba street apartment, drinking heavily (mostly tequila) and doing drugs. Vollmer is said to have been one of the great minds of the Beatnik movement even though she never became a writer or poet in her own right. She's described as having an incredibly sharp intellect, being witty and sarcastic and always in the fray of the conversation.  Ginsberg is said to have written his famous poem "Howl" about a dream he had of Vollmer, and Burroughs said after her death that without her he would have never become a writer.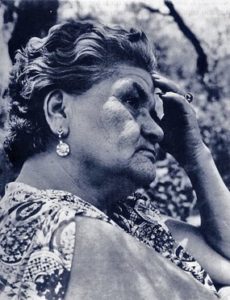 Panchita, whose real name was Barbara Guerrero, was the infamous "bruja" (witch) of "la Casa de las Brujas" on one corner of the Rio de Janiero park. She was believed to be a shaman and a healer, said to have the power to remove tumors and transplant bad organs with only a knife and her spells. She lived in the Roma in the 50s and 60s and entertained some of the city's most famous politicos and high-born ladies, "helping" them rid themselves of enemies and the evil eye.
And what about the first lady of the revolution? Or the famous American photographer turned communist activist? And Roma's present-day celebrity women? Come on tour with me and we will walk their paths and discuss their lives (and maybe stop for a cocktail and something delicious). Tours can be pre-arranged for any day of the week, just get in touch!
Get to know some of the neighborhood's others characters: Taller Tlamaxcalli, La Chata Pig, and Sr. Ruiz.