The Colonia San Rafael is often overlooked and always underappreciated by tourists (and natives) in Mexico City. Still residential and quirky but with an artsy edge growing ever stronger, San Rafael is home a streetside sewing circle, an experimental radio station and some stunning turn-of-the-century architecture. It's a great place to escape the crowds of the Centro Historico, the prices of the Condesa and the hipsters of the Roma. Here's what I like:
Food
La Polar – Guillermo Prieto 129 – 5546 5066
La Polar started out in the 30s as a cantina and when they introduced their famous birria the place's fame hit the roof. Now it's known as one of the best places in the city to get birria, it's open 365 days a year and is always packed.
Cochinita Power  – Two locations: corner of Ribera de San Cosme y Altamarino / Altamarino 19 – 044 5535 1498
With the lighting of a porn shop and the space of a closet, Cochinita Power sells sopa de lima, beers, and all things cochinita — even cochinita chilaquiles! — with nothing over 40 pesos a plate.
Boca del Rio – Ribera de San Cosme 42 – 5535 0128
A throwback to an earlier era, Boca del Rio has a seventies-style dining room with aquamarine chairs and cowgirl painting on the wall. They are famous for their menu of seafood goodies, but make sure and try the fried, sweet plantains and rice with a little deep-fried garlic on the side.
La Santa – Gabino Barreda 83 – 7098 5275
Nice big slices of pizza with all the fixins as well as empanadas. Cozy up in the tiny dining room or get a pie delivered.
Mercado San Cosme – Gabino Barreda 18
Your average local neighborhood market with lots of fruit, veggie and meat stands as well as flowers, a good range of food stands and comida corrida places, a aquatic petshop, a few internet places (!) and lots of costume shops in the household good sections.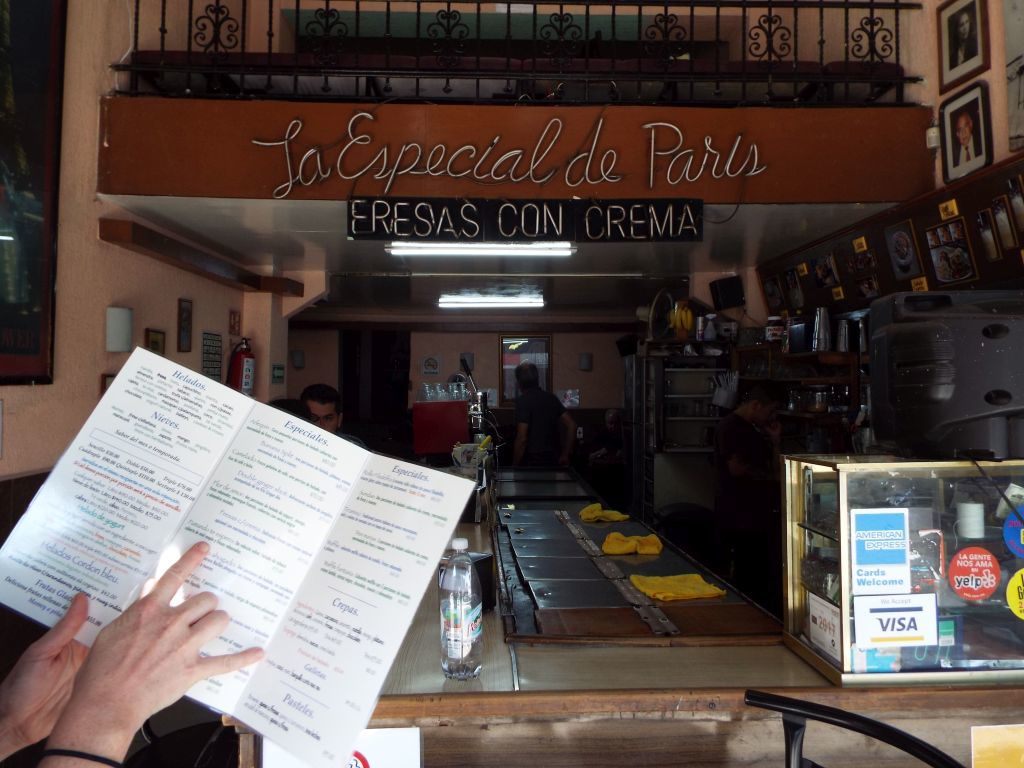 La Especial de Paris – Insurgentes Centro 117 – 9131 5937
With almost 100 years of history under their belt, La Especial has been making mouths happy since they were a streetside stand in the 1920s. Make sure to try the tabacco sunday and the cardomom, two classics.
El Califa de Leon –  Ribera de San Cosme 54
The story they tell is that one of their regulars stole the name El Califa and opened an immitation taco shop. Whether it's true or not, this place definitely has more character and grit than Califa in Condesa and they sell their amazing taco gaonera — thinly sliced beef on a handmade tortilla with a little lime and salt — and it is perfection.
Tlacoyos and tacos stand – corner of Velazquez de Leon and Pimentel streets
This stand, run by a family from the Estado de Mexico, makes great tlayocos and tacos de obispo — a kind of ground pork sausage with spices and seasoning that will blow your mind. They're there everyday but only have tacos de obispo on Saturdays.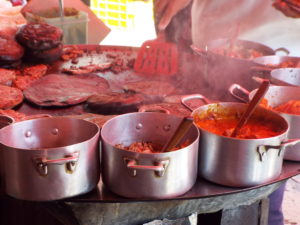 Taco stand – corner of Moreno and Icazbalceta streets
Incredible suadero and other grilled-meat tacos, this stand is a super popular neighborhood stop, with peak hours in the evening.
La Tia – Manuel Maria Contreras 18
With a line often out the door, La Tia is a step above a normal comida corrida. There's peanut-crusted chicken stuffed with goat cheese in a sweet-sour salsa, sesame and coconut encrusted fish filets, and black zapote or passionfruit agua fresca. While surely not the height of gourmet, they are stand-outs among mom-and-pop fare.
Casa del Toño – Sabino 16
Casa de Toño is known throughout the city for their pozole, available 365 days of the year. It's a solid option for traditional Mexican dishes.
La Tonino – Serapio Rendón 27 Col. San Rafael Tel. 5912 0366
Opened by famous luchador "La tonina" Jackson and his family, La Tonino is where Rejios and other northern Mexicans go for a taste of home. Try the (flour tortilla) tacos with machaca (a kind of ground jerky), baby goat, chilorio, and other northern specialities.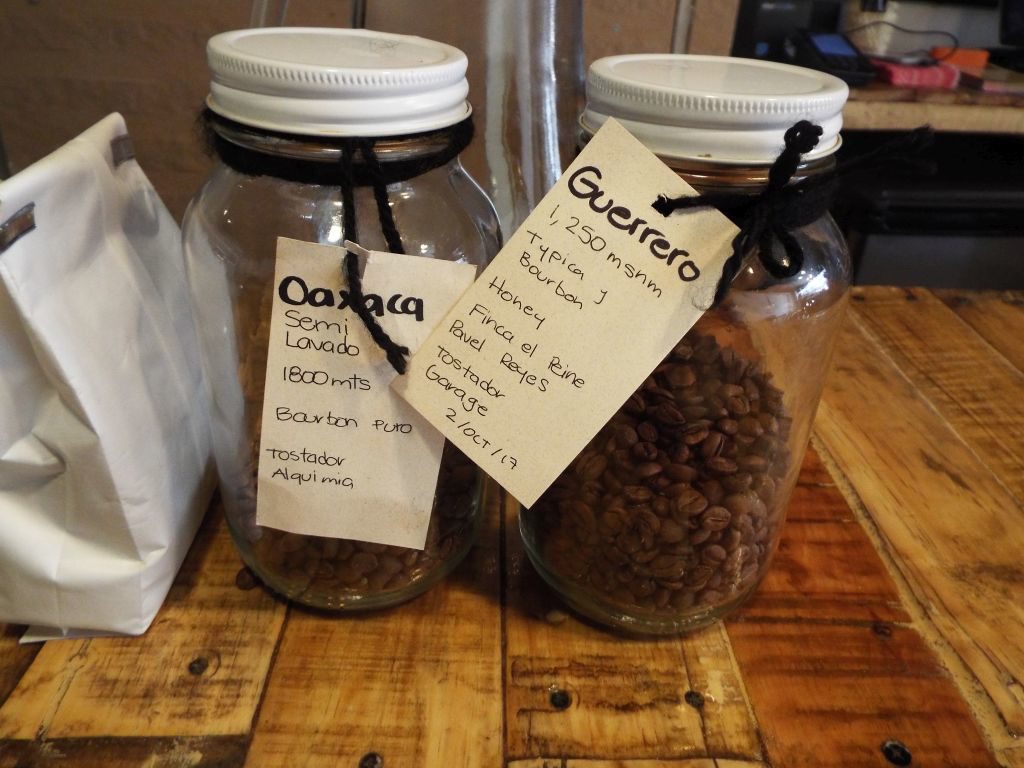 Drink
Camino a Comala – Miguel E. Shultz 7
Part of the city's third-wave coffee bonanza, Camino a Comala is a cozy stop on a rainy afternoon or a quick pick-up before you head over to the El Chopo musuem. They've all the artisan extraction methods — chemex, siphon, cold brew — and a menu of coffee cocktails (not all alcoholic), as well as pizzas and sandwiches. The back nook is perfect for working or reading — maybe even Juan Rolfo's Pedro Páramo, the novel from which their fanciful name came from.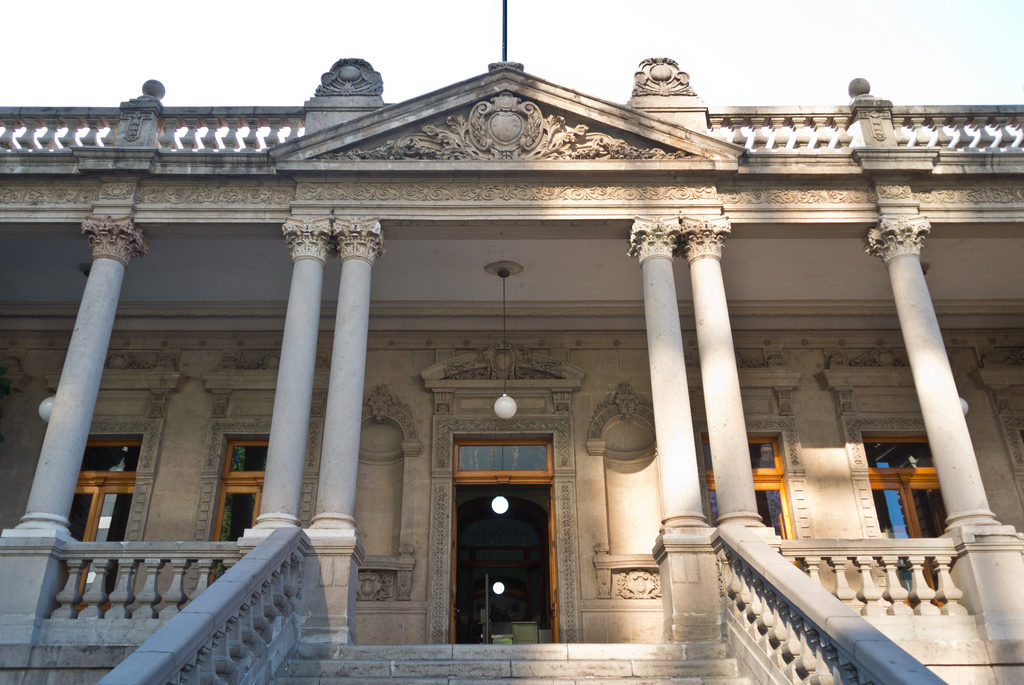 Culture
Cine Opera – Serapio Rendon 7
You won't find the marquee lit up at the Cine Opera, this theater has been abandoned since 1998 when an overly excited crowd stormed the doors to see the English Goth band Bauhuas, leading to several altercations and damage inside the building. The Cine Opera had already taken quite a hit from the 1985 earthquake and the building's structure was considered compromised. The theater was built in the 1940s and is a stunning example of Art Deco architecture, from its comedy and drama guardians out front to the intricately designed doors and windows into the main stage. Unfortunately the theater is no longer open to the public, despite the fact that it has for many years been slated for renovation as a government-run cultural center. After the recent earthquake this past September 19, neighbors of the Cine are petitioning that it be torn down due to risk of collapse. See it now while you can. This video in Spanish has some great images of the theater througout the passage of time.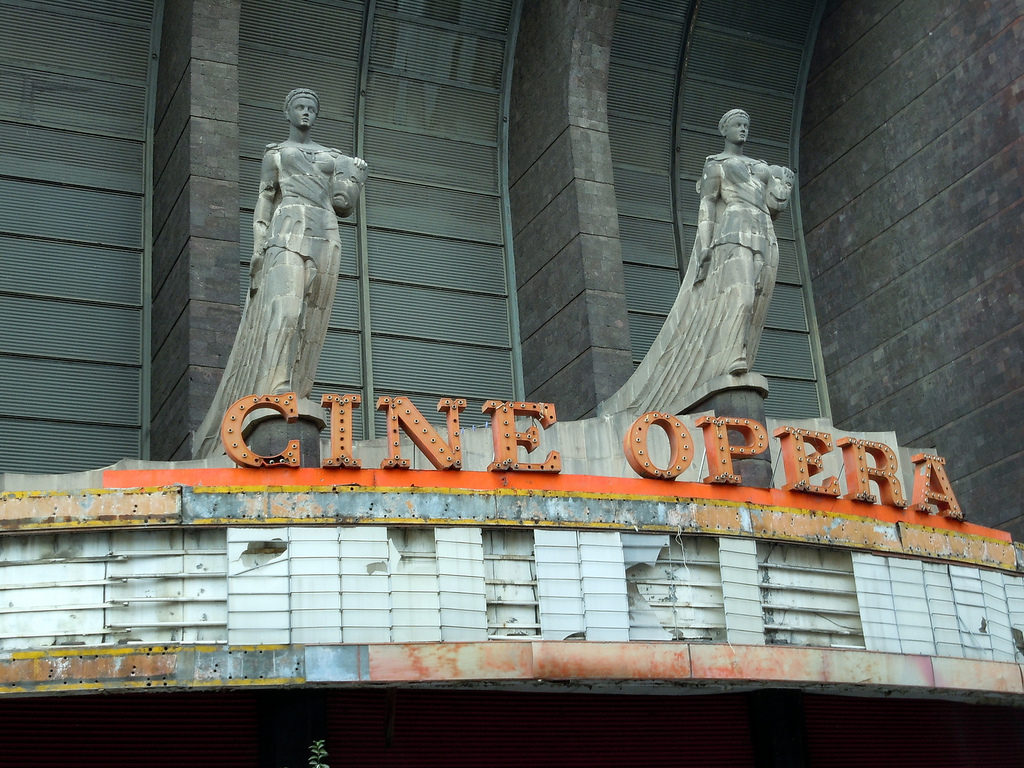 Teatro San Rafeal – Virginia Fábregas 40 – 5592 2142
This theater was built from the ground up by famous Mexican-Spanish actor Manolo Fábregas, grandson of the Virginia Fábregas — the woman whom the theater's street was named after. Along with the architecture Carlos Herrera, Fábregas opened opened the theater in 1977 with the musical comedy "Mi Bella Dama." The theater is deisgned in an Italian style, meaning that the stage is separated from the audience by an archway and there are various smaller balconies and separated spaces for the spectators to view the show from.
Teatro Aldama – Rosas Moreno 71 – 5546 1026
Opened in 1984, Teatro Aldama hosts a variety of musicals, kids' plays, comedies, dramas, etc. The theater underwent two major renovations in the last decade, one in 2009 when a fire damaged much of the facilities and again in 2013 to improve the technology and give the theater an expensive spruce up. It seats over 800 people and tickets can be purchased at the box office or through ticketmaster.
Mexico City National Cemetary – Virginia Fábregas 50
This cemetery was created in 1851 by the U.S. Congress as burial place for the soldiers that died in the Mexican-American war, currently over 1,000 U.S. citizens are buried there. On the site where the cemetery was build Ulysess S. Grant first commanded combat troops during the Mexican-American war. Graves consist mostly of veterans from the Mexican-American war, the Civil War and the Spanish-American war as well as members of the U.S. diplomatic service. The cemetery is open every day of the year except for Christmas and New Years and has a person on staff to answer questions and lead visitors to specific grave sites.
Art
El Eco Museum – James Sullivan 43 – 5535 5186
A small, community art musuem dedicated to contemporary installations and pieces, El Eco has exhbits that last a few months at a time and often features local or national artists.
Espectro Electromagnetico – Joaquin Garcia Icazbalceta 31
Once a Catholic youth home, the Porfirian mansion is now a local creative space for young artists in the city to work and create abstract, contemporary installations of all kinds. You can learn more about them and their schedule at their website.
Galeria Hilario Galguera – Francisco Pimentel 3 – 5546 9001
Sitting unmarked in one of San Rafa's lovely old mansions, the Galeria Hilario represents about a dozen international artists with a perchance for inventive, abstract work. You can stop by any time to check out the latest exhibit, but first you will need to find it as the gallery is not visibly marked.
Taller Lu'um – Gabino Barreda 104
A showroom that displays (and sells by order through their catalogue) the work of rural artisans from across the country that work with designers to create finely executed interior decorating pieces.
Stay
Need a few days to take in the full vibe of the San Rafa? Stay at Patio 77, a renovated Profirian-era mansion turned B&B. The rooms are spacious and beautifully decorated with regional Mexican artwork. Owners Diego and Alan are very invovled in their neighborhood and can give you a lot of tips about what to see and do.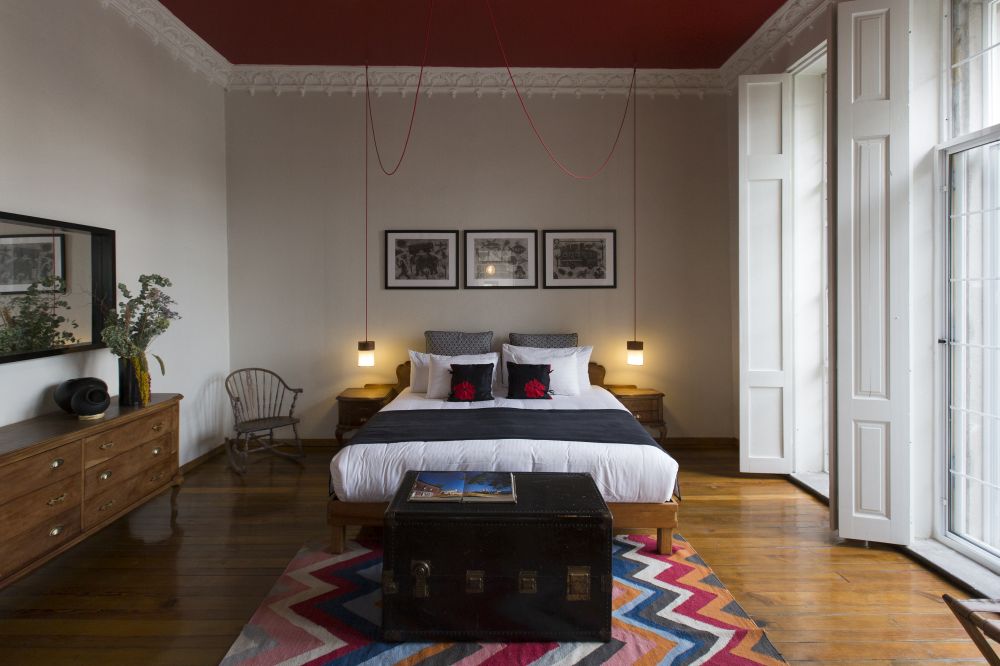 Is there a place that should be on this list that's not? Send me a message so I can check it out! Looking for info on other great Mexico City neighborhoods? Check out the Best Breakfast in Colonia Roma and A Day in St. Maria de Ribera.