My guidebook to the Roma is finally out! A labor of love from me to my readers, I hope you will be enticed to buy it! Download a sneak peek here.
This book is created for travelers and residents alike who want to wander the alleyways and sidewalks of La Roma, all the while eating, drinking and shopping in the neighborhood's best (in my opinion) locales. The book is full-color in Spanish and English with lots of helpful maps (and photos!) and lots of practical info about living in Mexico City. I hope you will love it as much as I do. You will soon be able to buy the guide on Amazon but in the meantime you can purchase it through my website (see links below) or at various shops in the Mexico City and San Miguel de Allende — detailed list to come!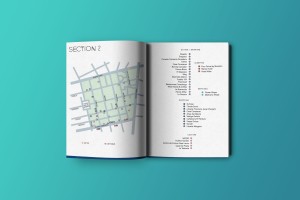 I can't wait to hear your feedback about this project. Write me with your comments, suggestions, and thoughts. A big thank you once again for everyone that donated, supported me, and helped to make this book a reality.
For purchases in the US click on the Buy Now button below, for peso purchases to be delivered within Mexico click here. If you are buying in the states expect at least two weeks for delivery until we get them up on amazon. If you are in Mexico City shoot me an email to buy direct from me and avoid shipping costs.
You can also find my book at the following places:
Mexico City:
Tienda MODO – Colima 145, Roma Norte
Cachito Mio – Guanajuato #138, Roma Norte
Las Tlayudas – San Luis Potosi #13, Roma Norte
Fruta Editorial – San Luis Potosi #180, Roma Norte (with two more locations coming soon in the Roma/Condesa)
HuaHua – Guanajuato #138, C , Roma Norte
Cine Tonalá – Tonala #261, Roma Sur
Camino Silvestre – Tabasco #195, Roma Norte
Cervecería Escollo – Calle Querétaro 182, Roma Norte
San Miguel de Allende:
Librería Moebius – Ancha de San Antonio 20, Int #1
Mixta – Pila Seca #3
Café Buen Día – Callejón de Pueblito #3A