On the Web
Literary Guide – Mexico City, Mexico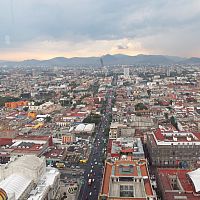 For months I have been gorging myself on Nicole Gullota's literary guides, knowing that Mexico City needed to be included in her list. I got my act together enough to contribute this list of my favorite literary haunts and hangouts.
Under the California Sun – Eating and Drinking Along Mexico's Wine Trail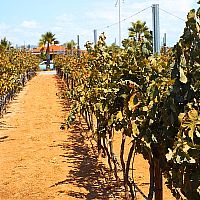 If you haven't been to Baja, go now before all the tourists overrun it — with excellent wine, incredible food, and warm hospitality, it's bound to happen any day now. Here's a little glimpse at our fantastic summer roadtrip through Baja California's wine country, sipping delicious vino and staying at some unforgettable boutique hotels.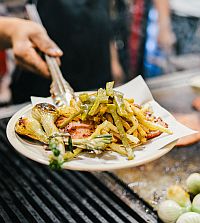 Eat Your World allows me take them on a tour of one of the city's largest and more hectic markets — La Merced.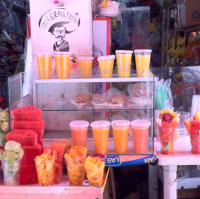 A Love Letter to the Roma
My neighborhood in Mexico City one of my favorite places to be. I realized one day that I needed to capture the sights, sounds and smells I experienced every day. This is the result of paying attention and writing it all down.
Here's a slice of my back alley tour of the port city of Veracruz. A friend and local photographer took me to eat some of the city's best food,  dance to some of its liveliest music and observe some of its most interesting characters.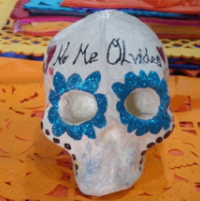 A Sweet Death
What could be sweeter than celebrated long-dead ancestors with sugar-dusted pan de muerte, homemade nut bars and sweet pumpkin atole? Mexico City's Jamaica market turns into a flurry of deadly activity during Day of the Dead and you have to see it to believe it.
The Craft Beer B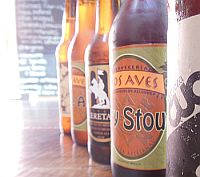 oom Across the Border
After many hours of arduous research I wrote this piece for The Latin Kitchen about what is becoming the hip beverage in Mexico — craft beer. I had some great interviews with brewmasters Nathaniel Schmidt of Agua Mala, Gustavo Gonzalez of Casaco and more. Viva la (beer) revolution!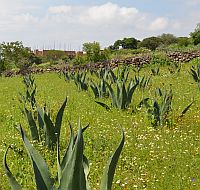 San Miguel's Pulque Country
My friend Humberto Fossi, a self-proclaimed pulque fanatic took me out to visit his favorite pulque brewer, a woman named Doña Beatriz with a quiet smile, a field full of agave and some of the best pulque around.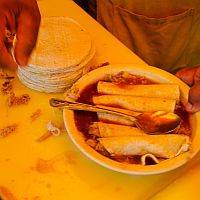 In Search of Perfect Cochinita Pibil
Sometimes you just fall in love with a dish and your tastebuds won't let you forget it. This piece is about my mooning over Cochinita pibil and how I finally figured out the secret recipe.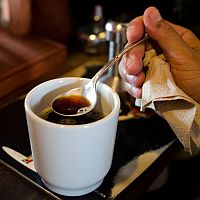 Enlightenment One Coffee Cup at a Time
On a windy day we wandered into Coatepec in search of what we had heard was some of the best coffee in the country. Avelino Hernandez was happy to oblige us with not only steaming cups of espresso but an entire philosophy on coffee and why we need it as much as it needs us.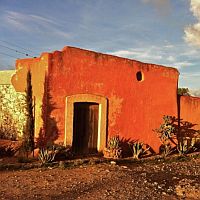 A Trip to Pozos
Pozos is a must-see in central Mexico. Sure it's a bit dilapidated and there is pretty much just the sound of the wind in the trees after 8 pm, but the mines have this mystical quality and the whole town is a like a trip back in time.
To see more of my work, check out my profile here: lydicarey.contently.com
 In Print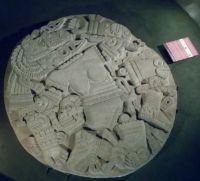 There's so much to say about Aztec heritage in Mexico City, it felt almost impossible to fit it in to 700 words or under. Cargo Clan airline magazine asked me to write them this piece and I did my best to pick out some the best and most important Aztec landmarks in the city.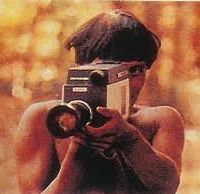 Juan Downey was a video art pioneer in the 1970s and went to live with the Yanomami in Southern Venezuela when the tribe was still virtually unknown to anthropologists. I got some of the details of his travels from his widow Marilys Belt when his exhibit "A Communication Utopia" was inaugurated at the Tamayo Musuem in Mexico City.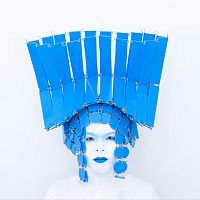 Kimiko Yoshida was the invited guest artist at the 2013 International Festival of the Image in Pachuca, Hidalgo. Her work, elaborate and intense, is juxtaposed alongside her lighthearted and playful personality, making for a surprising contrast and a fascinating interview.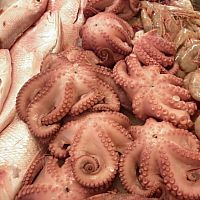 The San Juan Market is one of Mexico City's oldest and most famous foodie paradises. Locales in the market are usually passed down from family member to family member making the owners a pretty tight community —  happy to tell you the history of the market and offer you a slice of imported manchego cheese or a look at the wild produce for sale.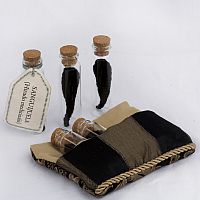 Daniela Edburg is at once seductive and childlike, making her delightful to talk to and impossible to forget. Her art book "The Pickled and the Hatched" is part of the Alumnos 47 foundation's collection of many weird and inexplicable "art objects" that are worth puzzling over.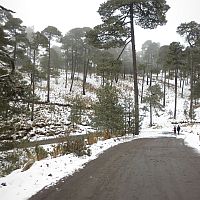 As addictive as the city is, it's always good to get out to the wilderness once in awhile. Here's a list of some of the best hikes just a stone's throw away from Mexico City and worth waiting in traffic for.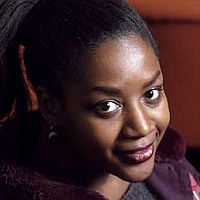 ZZ Packer calls herself  a literary maid, albeit one that has won both the Commonwealth First Fiction Award and an Alex Award. For someone that says she believes in indirectness in her writing, she is a no-holds-barred interviewee and an incredible young writer.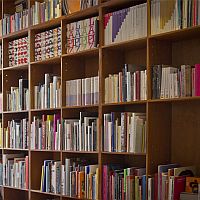 English-language books can be a hard find even in a giant metropolis like Mexico City. So I went on a quest to find some and created this guide to the city's bookstores where English-speakers can find a good read to sink their teeth into.