Mexico City has a strong market culture leading all the way back to the Aztecs and the massive outdoor markets of Tenochtitlan and Tlatelolco. Neighborhood markets have long served as more than simply one-stop shopping but as places where neighbors come together to socialize and eat.  Recently, residents of Mexico City have been witness to a market invasion of sorts. New, modern markets are popping up all over the city. I like to put them all under the moniker "Hipster food courts" but the truth is they do vary in what they offer and the vibe they exude.
Let's start with what makes these modern markets similar.  Each of the new markets is located in one of the city's central neighborhoods, those that attract the most middle to upper middle class tourists and residents. Each offers a variety of stands and shops, the bulk of what you can purchase is food. While some markets go for gourmet (artisanal cheese, handmade marshmallows), others just strive to be hang outs where office workers, tourists and locals can grab a quick bite (think hot dogs, pizza, hamburgers, or empanadas). While seemingly unconnected, many of the markets have a design that screams hipster-modern-zen with wooden picnic tables, black & metal signage and glass, glass, glass. Almost all have a rooftop terrace, whether with a super popular beer garden (Mercado Roma) or a not quite finished restaurant (Milan 44).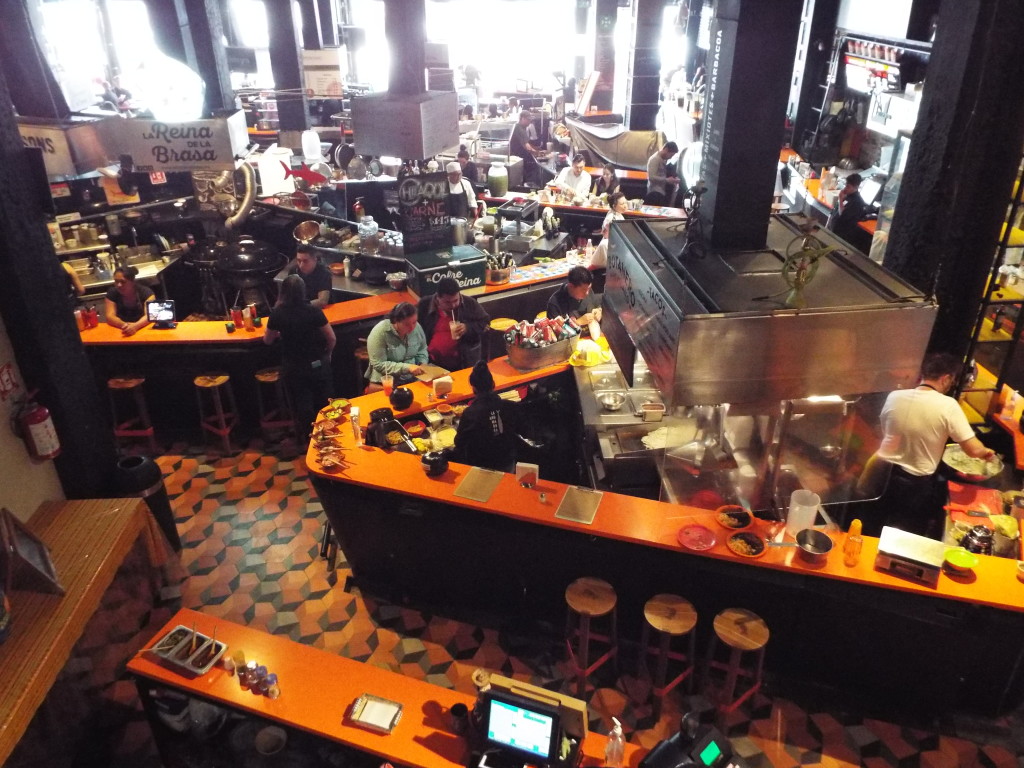 For what makes them unique we'll have to go one by one. Mercado Roma, located at 225 Queretaro Street in La Roma, was the hipster market pioneer. When it opened residents from across the city center came to see and be seen on its rooftop beer garden and its green wall-enclosed food court. This is the only one of its kind that I have seen where you can actually do a little regular food shopping. You can pick up a block of delicious peppercorn cheese at the Lactography stand, a French baguette at Da Silva bakery, spices and grains at Spice Market and a bunch of flowers at the stand out front. Mercado Roma's biggest draw is its upscale food stands like La Ahumadora for seafood delights, Saigon for Vietnamese food, El Lobo Gris and others. The market is a madhouse on the weekend, especially the rooftop beer garden and is, by far, still the most popular of its species.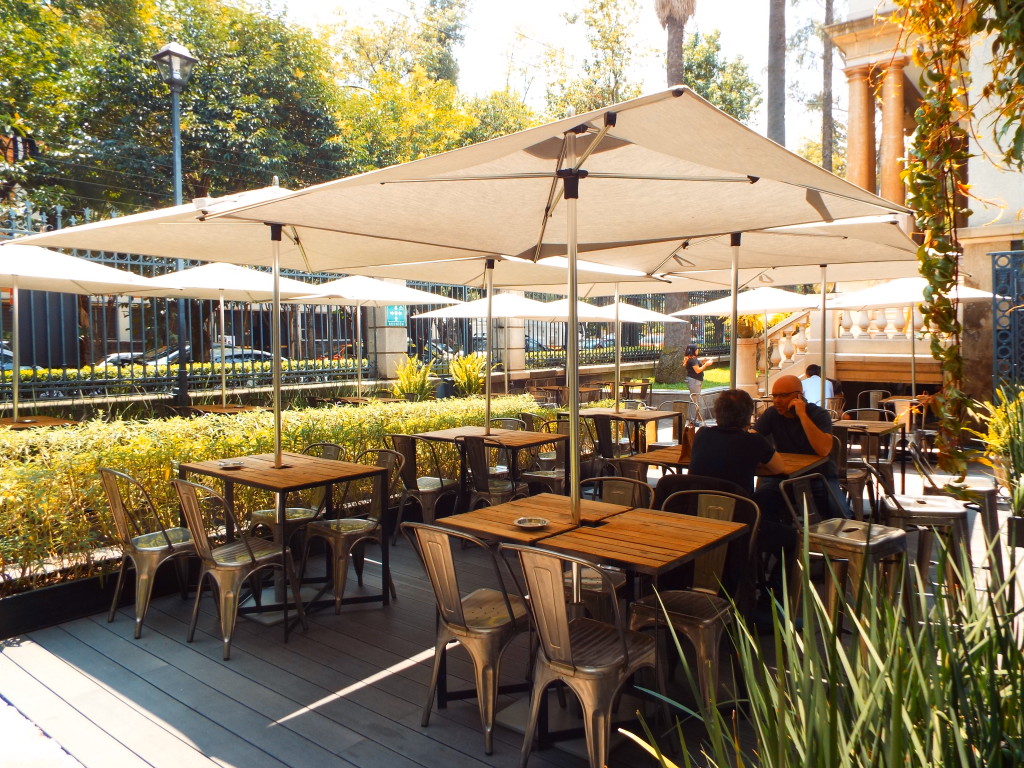 Several other markets in La Roma have popped up in the time since Mercado Roma opened. Casa Quimera at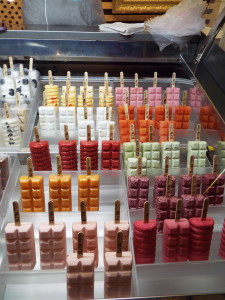 Orizaba 131, inside the former Universidad de Londres buildings on Luis Cabrera park, is now a labyrinth of food stands with two or three shops where you can purchase take-away products. The main dining area has long family-style bar tables with stools surrounded by a dozen or so food stands. Buns & Dumplings, Baja Tacos and Black Oyster all flank the dining area, while through various hallways to the back of the building is a vegan grill and a vegan bakery. The second floor of Casa Quimera is a multi-roomed art gallery. The best ambiance is the building's main patio, which starts to fill up around 2pm and is lively into the evening. La Terraza Atenea is just down the street at Chihuahua 115, but unfortunately this food court misses the mark slightly. The design is a hodgepodge of stands made from sub-par materials and the food offerings leave something to be desired (seafood tostadas at La Cevicheria and Ice cream at Flor de Maria are exceptions). While the center patio with picnic tables is cute, the industrial plastic ceiling is a little like eating lunch inside a giant greenhouse. They do have a laundry service stand though, unique in its utility among these kinds of markets across the city.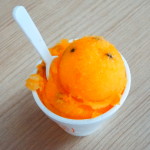 If you are looking for the most unusual location check out La Morera, Polanco's version of the hipster food court built entirely underneath an overpass at the edge of the neighborhood. While I appreciate the reclaiming of unused urban landscape, the roar of traffic surrounding their cement island does take some enjoyment away from the experience. This food court is packed most days from 12 to 5 with office workers and locals and has an interior design that fondly reminds me of a school cafeteria. There are pizzas, kebabs, sushi, cochinita pibil, hamburgers, sandwiches and Veracruz specialties, as well as the Petit Roqeufort bakery food truck on the outside patio. Try a traditional Mexican sorbet at Teposnieves and sit in the one of the Acapulco chairs on the outside patio; there is a small playground for kids as well.
La Juarez neighborhood, a quickly up-and-coming barrio in Mexico City is home to THREE of the new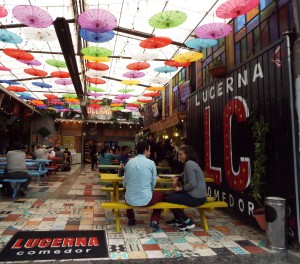 market/foodcourts. The Lucerna Comedor is by far the liveliest and has a backyard barbeque vibe that is undeniably one of the best of all the places I've previously mentioned. The food isn't overly impressive, but the place fills with office workers from lunch time until late in the evening serving pizzas, hamburgers, fish tacos and a few Mexican favorites along with a half dozen local craft beers. La Bendita Paleta is their ice cream cart with lots of traditionally-inspired flavors like mango with chamoy and guacamole. Just around the corner is Milan 44, a multi-level market which feels like it's still being developed. The base of the building is Ojo de Agua, a coffeeshop and tiny grocery store which gets the most action (and has a long list of unusual juices and organic produce for sale), the second floor is food stands including Las Tapas, the Nómada Ice cream shop and more. In a slight twist, Ecobutik on the third floor sells a moderate array of organic food products (think alternative milk and organic eggs) along with natural cleaning products and soap. Their next door neighbor on the floor is, appropriately a yoga studio and yoga bookstore/gift shop called Blanco Yoga. There is also Jack Barbería, a fancy barbershop all the way in the back of this floor. Once you find them you will appreciate the view through their third-story window out into La Juarez. At Havre 64, across the street from Eduardo Garcia's restaurant, Havre 77, a very manly day out awaits you. Starting on the bottom floor with an upscale men's shop, the fancy barbershop Caballería, a tattoo parlor and a Cancino pizzeria on the bottom floor (a decent pizza chain with locations throughout the city).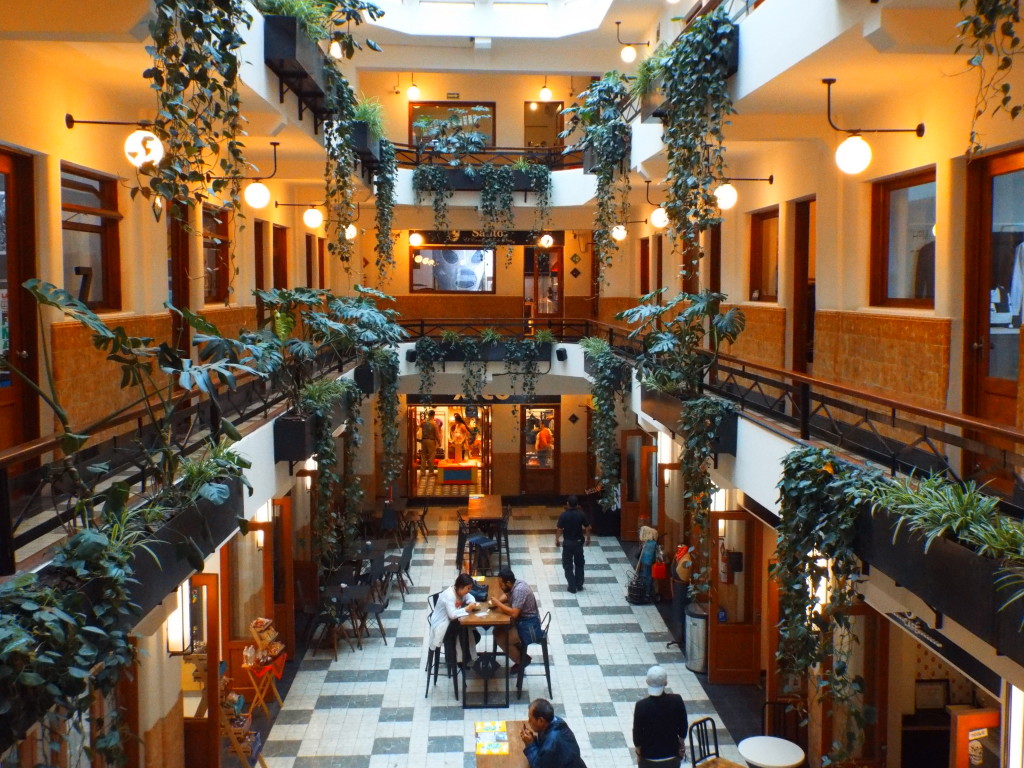 Another superstar hipster market (probably the second most popular after Mercado Roma) is Barrio Alameda on Dr. Mora Street #9 downtown right in front of the Alameda Park. Highlights are definitely the ground-floor mezcalería Mundana and Glace with its artisanal gelato. There is also an adorable kitchen shop Utilitario Mexicano on the first floor, that although you could find everything at the half the price in the Merced Market, is so cutely organized, it's hard to resist buying entire displays. The second floor of the Barrio Alameda is a little abandoned, with a handful of clothing and jewelry shops, a art shop and a yoga studio. The top floor is the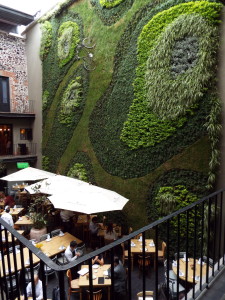 crunchy-chic Chaya B&B and their rooftop bar which will soon be open to the public during the day. Their presidential suite has an excellent view of the Alameda and I love their mini-guide to the hotel that hangs on the back of every door. You have all your info in one place — ATMs, borrowing bikes, breakfast times, nearest gym — without ever having to ask the staff anything.
Two more markets downtown fit into the hipster food court category. One is the Mercado Independencia which is similar to the Mercado Roma is style and offering, but has some interesting food stands: Russian food at Mishka, Punta Sur with tacos de cecina and longaniza from Yecapixtla, Los de Lechón with roasted pork tacos and more. Those stands circle around the foodcourt/patio upstairs, a unexpected pleasant surprise looking at the building from the street — it's open, breezy, and comfortable with picnic tables and a lively atmosphere. The middle floor it is mostly candies, sweets and coffee, so it's wise to tour the building backwards, stopping for something sweet on the way out. The Shops at
Downtown, if I am to be fair, was really the first of the markets to pop up in the city, but its shops and restaurants all revolve around the modern and luxurious Downtown Hotel (which also has a hostel section of the hotel called Downtown Beds for budget travelers) so it feels a bit like a different animal. Smack dab in the center is Azul Histórico, one of my favorite restaurants in the Centro and a must for visitors — the food is excellent and the setting divine. The shops circle around that center plaza on the second floor and there are lots of good stops to be made. Que Bo!, the award-winning chocolate shop, Algarabia, a local publisher of kitschy magazines and gifts, Tapas de San Juan with tapas or meats and cheeses to go, Fábrica Social with beautiful traditionally-embroidered fabric, and Caracol Púrpura selling exquisite alebrijes. This market might be the priciest of all of them. The rooftop bar (part of the hotel but open to the public) has great views of the city, even if their drink list is nothing to write home about, and a rooftop pool, a totally unheard of extra in downtown DF.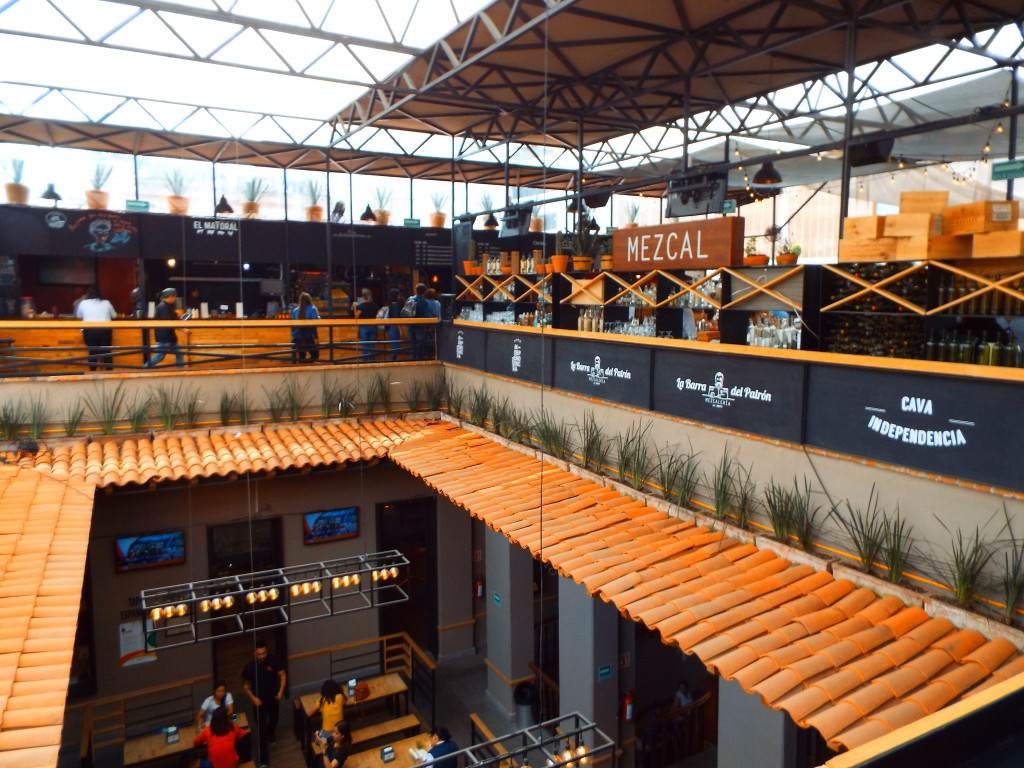 You'll definitely see some repeats if you visit them all — Que Bo!, Cancino, Butcher & Sons, the Azul restaurants, Da Silva Bakery, etc — many of these businesses have locations in several markets and some of the markets have been designed and managed by the same owners. Therefore, it's important to seek out the unusual in each market for a more varied experience. These locales are aimed at upscale shoppers and most likely won't replace traditional neighborhood markets anytime soon, but as a fad they're interesting as they combine so many things that we have come to love — shopping centers, gourmet food and drink, markets, and modern, functional design. For me, the Mercado Medellín is still my top market choice, but for a fancy ceviche, a yoga class or local craft beer they have my attention.