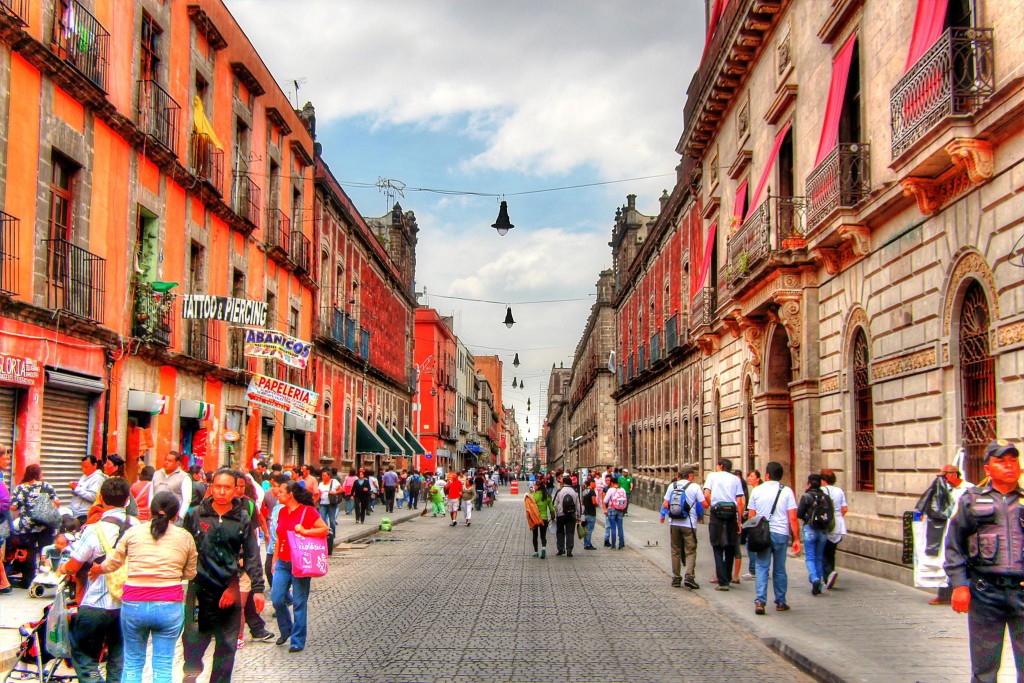 If you're getting ready to visit this city for the first time there are a few things you should know. While there are definitely quiet colonial neighborhoods (Coyoacán) and lazy river tours (Xochimilco), high society shopping (Presidente Masaryk) and museums galore, what you must realize about Mexico City is that what makes it great is its chaos, cluster and motion. Don't let it overwhelm you … just channel your inner zen and become driftwood in the stream.
Here are the beginnings of a (highly subjective) mini Mexico City guide to help you sort through the massive sensory overload that is the city. It's a work in progress to please feel free to get in touch and tell me about your city favorites.
Favorite Museums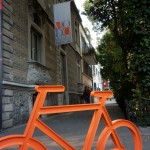 MODO– A continual stream of quirky and interesting exhibits located in the heart of the Roma neighborhood.
Tamayo – One of the city's leading contemporary art museums with interesting international shows.
Museo Jumex – A new favorite run by juice giant Jumex, expertly curated and stunningly designed.
The Museum of Modern Art– A tradition in Mexico City with one of the largest collections of work by Remedios Varo in Latin America.
The Mezcal and Tequila Museum – A brief guide on how both liquors are made with a free tasting afterwards on their outdoor deck above iconic Garibaldi square.
MUCHO, The Chocolate Museum– A delicious trip through Mexican Chocolate history.
The Antique Toy Museum – An encyclopedia of toys are located in this off-the-beaten-path museum
Adventures
Karaoke in the Zona Rosa -Mon to Thurs at Collage or London Karaoke (which is at the same location just on the third floor) or just wander in the busy streets of the Zona Rosa any night … you are bound to stumble upon a someone singing off-key.
Taking on the city by bike – Check out the ciclovías and programs available for tourists
Driving into the city any time of the day – This monster of a city makes driving a constant adventure, although not necessary a pleasant one. Remember, there are certain "no circulation" days depending on your license plate number.
Eating ant eggs, roasted crickets and maguey worms in some of the city's most fascinating restaurants.
Joining in the annual gay pride parade on Reforma Avenue.
Favorite Streets
Alvaro Obregón– La Roma – Shops, cafes, people watching, nightlife
Prado Norte– Las Lomas de Chapultepec- Upscale shops and restaurants (don't expect much more from the neighborhood though, it's mostly residential)
Callejón de Belleza– La Merced – Get your lip waxed, your hair straightened or you nails did.
Reforma– Juarez – Museums, Chapultepec Park, the Angel de Independencia, bike lanes and DF's skyscrapers
Madero– Centro Histórico – Massive crowds of pedestrians, hawkers of every kind, fast food and historic restaurants side by side.
Mesones – La Merced – The city's most tree-lined street was the original landing spot for generations of immigrants making their way to Mexico in search a new life.
Unforgettable Experiences
Riding the metro at hora pico. Agoraphobics should pass.
Looking out over the city from the bar of the Torre Latinoamericana.
Wandering through the Merced neighborhood on the last Saturday of the month.
Washing down crickets and raw tuna with imported wine and cheese at the San Juan Market on a weekday afternoon.
Protests on Reforma avenue.
Drinking mezcal and eating spicy fava beans while people watching in La Roma.
Drinking pulque and floating down the ancient Aztec gardens in Xochimilco.
Sunday Afternoon Treats
– Biking down Reforma with the other cyclists and walkers until Chapultepec park, stopping for a coffee at the Porrúa bookstore or a visit to the Museum of Modern Art, and then laying around in Chapultepec park for the rest of the day.
– Comida with a big Mexican family.
– Brunch at one of the Roma's many outdoor cafes.
– La Lagunilla market
– Hanging out in Parque Mexico's Foro Lindbergh with the rollerbladers, kids on bikes, dogs, skateboarders and tango dancers.
– Danzón in the Ciudadela Park
– Sunday Barbacoa in Azcapotzalco
– Quesadillas at Mercado Jamaica
Roma and Condesa's art-deco buildings
The green wall with suspended bicycle in the Downtown Hotel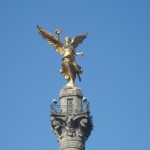 Best Markets
(so far)
Jamaica
 Everyday Things I love

 Lovers kissing in the park

The heart attack-inducing shrill of the sweet potato seller's whistle

Vendors on the metro

Midnight tacos

Midday carnitas

Wandering through the crowd of Moms and kids when school lets out in the afternoon
Coming to Mexico City? How would you like a personalized self-guided itinerary based on your likes, passions, and curiosities? Contact me about building a 1-day, 2-day, or week long itinerary with off-the-beaten locations, local hidden gems and must-see stops all based on YOUR tastes!